Today's Art Market Hides Masterpieces
Buyers should exhibit great paintings, not hide them.
by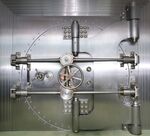 A fraud case in Monaco has been making waves in the art world since February: Russian billionaire Dmitry Rybolovlev filed a complaint against Swiss art dealer Yves Bouvier for overcharging him for some very expensive paintings. Neither party inspires much sympathy, but governments throughout the world should pay attention to the case, because the changes in the art market that have given rise to it call for regulatory interference.