A Little Disruption, Big Economic Shocks
A model of economic networks is a big leap forward.
by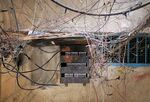 Sometimes a piece of macroeconomics research is so cool I just have to write about it. A new working paper by Daron Acemoglu, Ufuk Akcigit, and William Kerr is one of those papers.