Executive Pay Gluttony
Maybe big institutional investors could make a difference.
by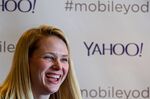 Executive compensation is in the news again as the Securities and Exchange Commission gets ready to issue new guidelines on pay disclosures. As mandated by the Dodd-Frank Act, the new rules are supposed to provide "greater transparency and allow shareholders to be better informed" about executive and director compensation.