Google Is Buying Media Friends
European media should turn down Google's "help."
by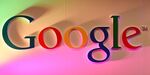 Remember how Google used to profess an aversion to being evil, back when it was the coming internet company? Well, the "Digital News Partnership" it announced with eight European publishers on Monday is pretty evil -- a transparent attempt to buy political influence.
European publishers have long fought Google for spreading their copyrighted information free of charge through its Google News service and search engine. The U.S. company has done a good job of fighting them off by market means: Cutting the complainers out of Google News and its search index. More often than not, they've come crawling back, begging to be reinstated. 
Last week, however, the balance of forces appeared to tip against Google, when the European Commission decided to pursue an antitrust case against it for allegedly stifling competition by promoting its own comparison shopping service. This followed attacks on the U.S. company from various European capitals, especially Berlin, on matters ranging from customer privacy to tax avoidance.  Google's executives must have wondered if their unfriendliness toward politically influential publishers might have contributed to the political headwinds it suddenly faced in Europe.
Garfield Anderssen, who claims to have advised Google on yesterday's deal, wrote on Medium.com that two German publishers had been especially active in criticizing Google as a monopolist:
I must take my hat off to Springer and Burda. Their political shenanigans led to the antitrust decision against Google, the European Parliament vote against Google, the German link law and Spanish link tax, and much political chest-thumping against Google. They backed Google into a corner and forced Google to make nice. This agreement — albeit with publishers other than Springer and Burda — and new attitude is the result. So congratulations to Germany's publishers. But now I hope they realize it is time to move on. Protectionism will not save their businesses. Innovation will. Collaboration will.
Google, of course, won't phrase it so strongly, or dismiss European news organizations as "legacy publishers" in the way Anderssen does. Google, the biggest spender on lobbying in the U.S. internet industry is all contrition. Carlo D'Asaro Biondo, who runs Google's "strategic relationships" in Europe, was quoted in The Guardian as saying:
We firmly believe Google has always aimed to be friend and partner to the news industry, but we also accept we've made some mistakes along the way. We are determined to play our part in ongoing dialogue and business partnership with the aim of building something more sustainable.
That is being done though a 150 million euro ($163 million) "innovation fund" to finance business models that can sustain journalism in cyberspace. Google also promises to help publishers develop these models, using its advertising, web and app analytics expertise; to train journalists in digital skills (at its own expense); and to fund research into how people in Europe consume information.
Little of this should appeal to responsible news organizations. It's wrong to accept financial support -- no matter how it is administered -- from a company your journalists are supposed to cover objectively. Google can buy advertising or sponsor subscriptions like anyone else, but it shouldn't be able to establish a slush fund for publishers. Equally, it's unhealthy for journalists to accept free training from a company they have to write about as it goes through the circles of European antitrust hell.
Google-funded research, of course, should be welcomed, as well as any effort to explain to publishers how to interface with its ad services and the Android universe. That, however, should not be the subject of any special deal with news organizations. A publisher shouldn't have to sign up as a "partner" to be able to talk about having a normal business relationship with Google as a service provider.
That, I suspect, is one reason some of Google's fiercest critics, such as Rupert Murdoch's News Corp. and Germany's leading news publisher, Axel Springer, have not signed up. Regrettably, however, some otherwise reputable European publishers have. 
Those retrograde, protectionist "legacy publishers" are not so dumb that they need to be trained by the wizards of Google to make their way in the digital world. In 2014, digital products contributed 53 percent of Axel Springer's 2.8 billion euros in revenue and 72 percent of its earnings before interest, taxes and depreciation. This thoroughly modern company (disclosure: I worked for Springer in 2003 and 2004, when its digital transition was just beginning) increased its profit 9 percent last year, to 251 million euros. The German publisher isn't flailing ineptly in the digital ocean, it's doing OK.
Obviously, news organizations have to develop new business models: Journalism is increasingly hard to monetize. They have the brains, however, to figure these things out for themselves. Google is big and sells a lot of ads, but that doesn't mean it knows more about the news business than publishers do, after more than two decades of technological revolution.
Those European news organizations that say "thanks, but no thanks" to the Digital News Initiative won't have to explain themselves to their readers, many of whom already suspect Google of being too close to the U.S. government. They can just say they want to avoid any conflict of interest when writing about the search giant and its regulatory tribulations.
Maybe it's Google that needs some remedial training in journalism.
This column does not necessarily reflect the opinion of Bloomberg View's editorial board or Bloomberg LP, its owners and investors.