Minimum Wage and Moral Consequences
If a store closes to avoid raising the minimum wage, has it acted ethically?
by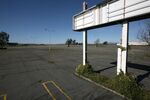 Suppose that GreatBigCo has a retail center in Carterville, and pays its employees slightly more than the minimum wage. Suddenly the minimum wage is doubled. If GreatBigCo decides to close its store and move elsewhere, has it committed a moral wrong against its employees?