Which Marco Rubio for President?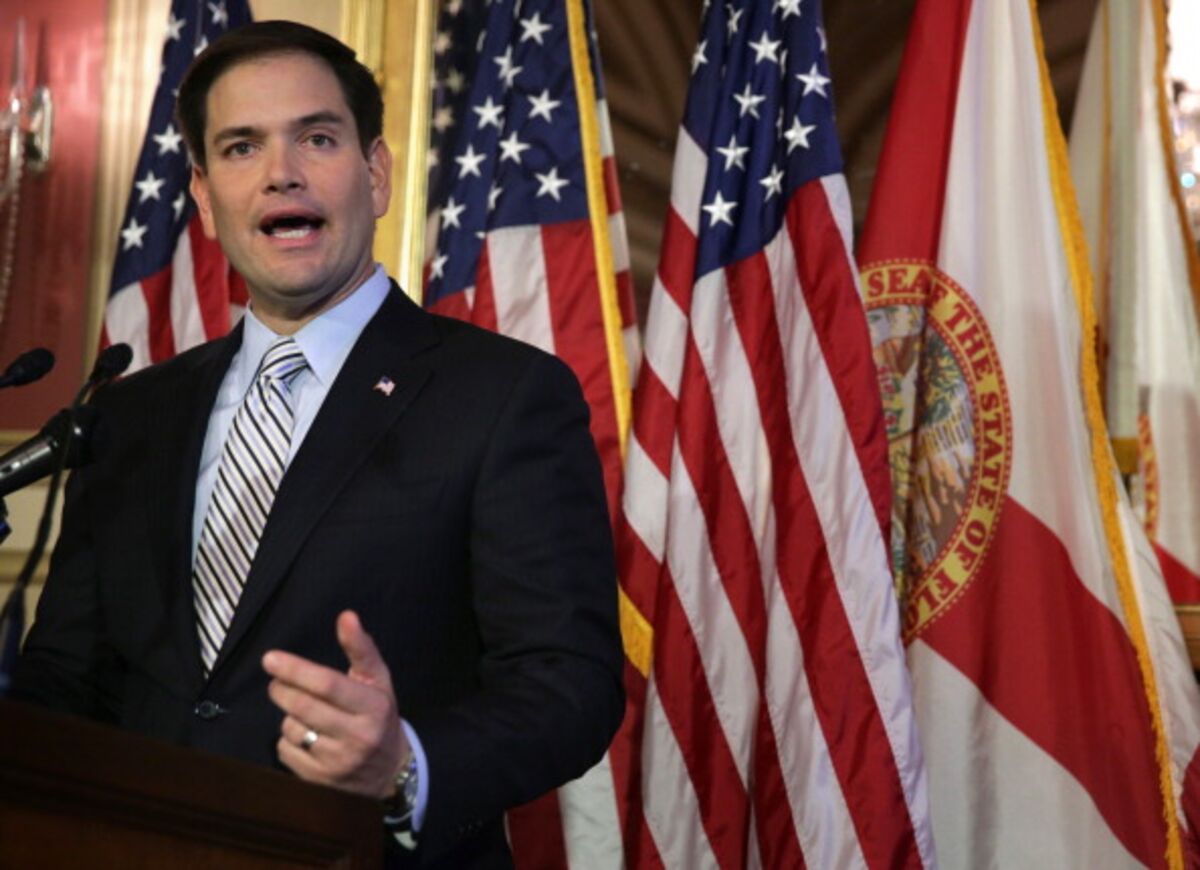 Wonk or ideologue? I can do either.
Photographer: Alex Wong/Getty Images
Marco Rubio's entry into the presidential campaign could be welcome news -- depending on which Rubio is running.
All politicians are a combination of the principled and the calculating, of course; successful ones even more so. And one candidate's ideological stand is another's craven surrender. Sometimes it's even hard for supporters to tell the difference.
Yet this dichotomy within Rubio seems especially stark. At his best, the Republican junior senator from Florida demonstrates that his party is more than a collection of oppositionists and ideologues. Rubio has earned a reputation for policy ideas that are more pragmatic than partisan, starting with legislation he sponsored in 2013 that would have given 11 million undocumented immigrants an eventual path to citizenship.
That act of political sanity (or, to borrow from his Senate colleague and presidential rival Ted Cruz, courage) is reason enough to welcome his candidacy. There are others. Rubio's tax-reform proposals may be budget-busters, but at least his inclusion of bigger middle-class tax credits acknowledges that such reform must include goals other than cutting the top personal rate. And his proposal for automatic income-based repayments of student loans would help ensure that nobody goes broke because of college debt.
Those are just the headline issues. Last year, Rubio gave a speech focused on improving the financial security of older Americans. It included proposals to end the Social Security clawback for those who work after turning 62, and ending the Social Security tax altogether for people who keep working after they reach retirement age. Those ideas are as good as they are dull.
There's another Marco Rubio, too. The one who abandoned his position on immigration when his party's base demanded it, who says human activity isn't to blame for climate change, whose positions on foreign policy -- opposing efforts to engage Cuba, for example -- reflect an outdated view of the world and of U.S. power.
As Rubio's campaign progresses, it will be interesting to see which version predominates. A talented politician, Rubio is capable of being both thoughtful and reckless. There's no question which quality makes for a better president. 
To contact the senior editor responsible for Bloomberg View's editorials: David Shipley at davidshipley@bloomberg.net.