Can We Make On-Call Work Less Painful?
People consent to miserable on-call work policies because they don't have any better opportunities.
by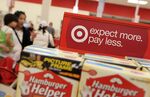 I've written before about the problems facing workers who are at the whims of their employers -- shifts that are scheduled a week or less in advance, on-call periods for which they're supposed to be available on short notice to work but might not get it. This is obviously bad for the workers: It plays havoc with their schedules, making it difficult to schedule child care and, of course, rendering it impossible to take on a second job. The New York attorney general agrees and is now questioning 13 major retailers, including Gap and Sears, about their practices.