How to Choose a College
Five factors that explain why the university I decided to attend turned out to be a fulfilling experience.
by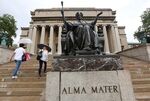 I was recently asked again to sit down with a high school student who is about to decide which university to attend. I was supposed to help him sort through a short list of institutions where he had been accepted. I ended up learning a lot about how one should approach this important decision.