The Perils of an Arab NATO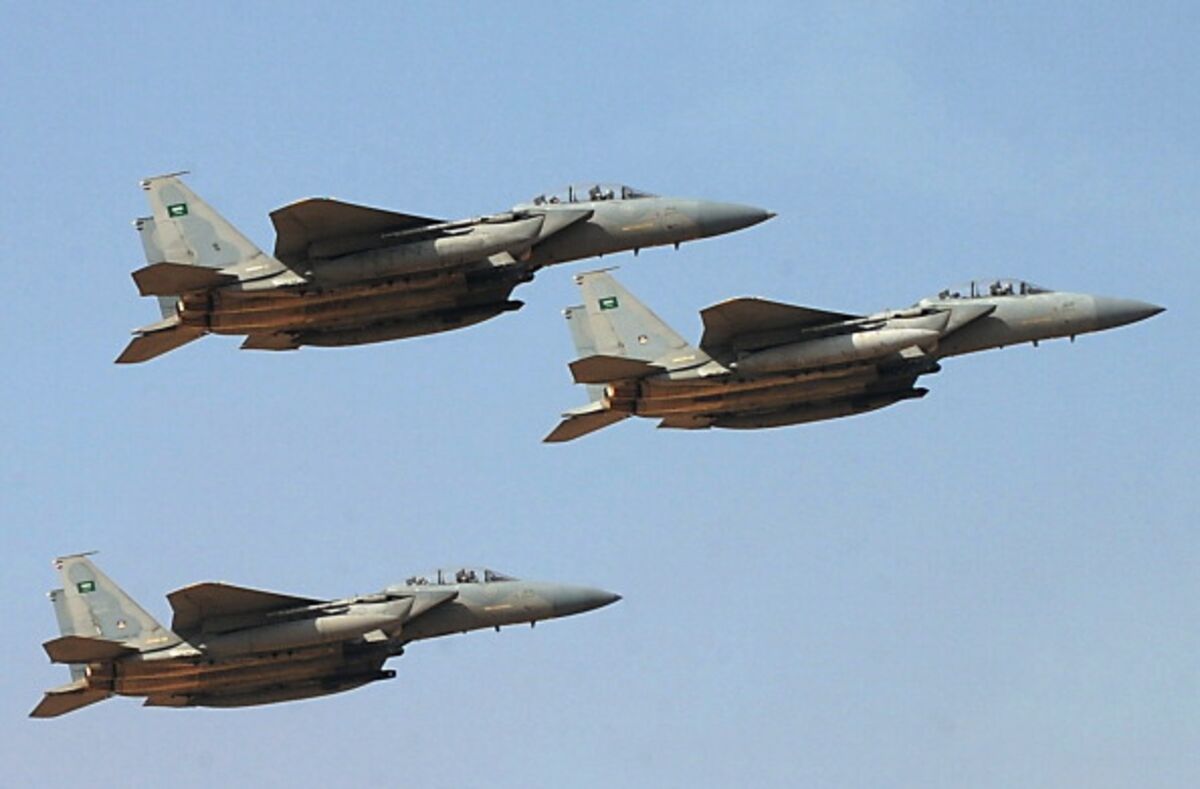 The Middle East could be seeing more of these.
Photographer: FAYEZ NURELDINE/AFP/Getty Images
A military coalition of Arab nations acting in unified self-interest, finally showing responsibility for their collective defense: Who could object to that? The answer is almost no one -- unless it is also an alliance that brings the world closer to a Sunni-Shiite cold war that could spread beyond the Middle East.
It's hard to tell yet which description is more accurate for this potential joint military force, proposed and led by Saudi Arabia. That said, the analogy that some observers have used -- that this is a NATO for the Middle East -- is more worrisome than reassuring.
The North Atlantic Treaty Organization was first and foremost a defensive alliance against potential Soviet aggression. It was generally interested in sustaining the status quo: It had no interest in inflaming Moscow, lifting the Iron Curtain or battling the global spread of communism. And while the U.S. was undoubtedly its leader, it was a truly a joint body in terms of decision making.
The impetus for this potential 40,000-man pan-Arab army is strikingly different. Formed ostensibly to combat non-state regional threats such as Yemen's Houthi rebels and Islamic State, its raison d'etre is intervention. Also, while it may be presented as a coalition of equals, its richest and most politically powerful member, Saudi Arabia, will be far more equal than others. And the Saudis' overwhelming concern is a growing regional threat from Iran; the current fighting in Yemen is really a proxy war between the two Muslim powers.
Equally concerning is that the new alliance would include members from beyond the Persian Gulf's Arab petrostates, including Egypt, Morocco, Turkey and even potentially Pakistan, which supports the campaign in Yemen. On paper, this looks remarkably like a global Sunni Muslim alliance against Iran.
The timing here is not accidental. No matter what President Barack Obama's administration says, the Saudis are concerned that the U.S. is trying to thaw its relations with Iran at the expense of their security. While the current nuclear negotiations in Lausanne, Switzerland, are (correctly) focused on that one issue, the Sunni states can't be blamed for seeing them in the broader context of an eventual "grand bargain" between Tehran and Washington. A similar dynamic is playing out in the fight against Islamic State, where U.S. airpower is aiding Iran-backed militias trying to take back the city of Tikrit, and in Afghanistan, where the U.S. is hoping for Iranian cooperation to avoid civil war once its troop withdrawal is completed.
The Iranians themselves have done little lately to ease Arab concerns. Not only have they supported the Houthi uprising in Yemen that overthrew a Western ally and stepped up their infiltration of the Iraqi forces fighting Islamic State jihadists, but they also continue to support Bashar al-Assad's murderous regime in Syria, have reconciled with Hamas in Gaza, and carried out 753 executions last year under the supposedly reformist government of Hassan Rouhani.
The White House is right to attempt to end 35 years of rancor with Iran, and a nuclear deal and other improved ties may well lead to human-rights reforms. At the same time, the U.S. cannot be surprised that its Iranian outreach has led the Gulf states to seek their own security arrangements that, in turn, may exacerbate regional tensions.
It's worth noting that wealthy little Oman, often the canniest of Arab states, has shown no inclination to join the Saudi cause, either in next-door Yemen or the broader Arab military force. The U.S. and Western powers should be equally cautious of an Arab NATO -- especially if it's not very much like NATO.
To contact the senior editor responsible for Bloomberg View's editorials: David Shipley at davidshipley@bloomberg.net.