Telecom Companies' Surge in Mergers
Regulators would do well to get out of the way and let the telecom market continue to shrink through mergers and acquisitions.
by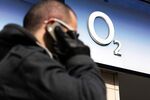 As the world becomes increasingly reliant on digital communications, mobile-phone connectivity and Internet access are evolving into dull but essential utilities rather than glamorous technology services. Lower revenue is one consequence of this. The bigger trend, though, is likely to be more consolidation as fewer firms fight for bigger market shares. Antitrust regulators will face tough choices as they balance their mandate to guarantee healthy competition with the financial imperatives facing the industry.
Europe is already consolidating rapidly. The number of U.K. mobile telecommunications providers is shrinking with this week's $15.3 billion purchase of Telefonica's 02 division by Hong Kong's Hutchison Whampoa, reducing the number of wireless networks to three from four. In the Nordic region, Sweden's TeliaSonera won approval in February to buy Norway's Tele2, and is awaiting the nod to merge its Danish business with Norway's Telenor. In France, Orange's bid for Spanish broadband provider Jazztel has been held up by regulators, while the U.K.'s BT Group is adding mobile to its roster of products after agreeing last month to pay about $19 billion to Deutsche Telekom and Orange to buy their wireless carrier EE.
In the U.S., dalliances among the four key mobile providers have yet to produce nuptials. Regulators blocked AT&T's 2011 attempt to buy Deutsche Telekom's T-Mobile US unit. Antitrust worries also led T-Mobile and Sprint to call off their merger talks. Still, T-Mobile US Chief Financial Officer Braxton Carter said earlier this month that the prospect of mergers in his country "is not a question of if, it is a question of when."
In the absence of tie-ups, a price war is underway. Earlier this month, T-Mobile introduced low-cost wireless plans for small and medium-sized U.S. companies as the fourth-biggest provider tries to steal more share of the business market from industry leaders AT&T and Verizon Communications. Also this month, No. 3 carrier Sprint introduced a cut-price package of high-speed Internet, Wi-Fi, landline and mobile services for companies. As a result, average revenue per business user has been dropping in the U.S. wireless market, according to Bloomberg Intelligence analysts Matthew Kanterman and John Butler:

Telecom research company Ovum predicts that telecom revenue in Europe will decline 1.5 percent this year, extending 2014's 2.2 percent drop. Figures and forecasts compiled by Bloomberg Intelligence show total voice and data revenue in Europe will have dropped by almost a quarter between 2008 and 2016:

The most recent study of the U.K. market by industry regulator Ofcom, published in August, shows a 7 percent drop in total revenue generated by carriers since 2008. The good news for consumers is that the average monthly household cost of telecom services fell by more than 11 percent in five years:

Those figures are pretty compelling. For the U.S. and Europe, they point to ever-shrinking sales in a mature market, while the U.K. data suggest the increased bundling of landline, mobile, Internet and television services is good news for consumers even when there are fewer providers. It all suggests that regulators would do well to get out of the way and let the telecom market continue to shrink through mergers and acquisitions. 
This column does not necessarily reflect the opinion of Bloomberg View's editorial board or Bloomberg LP, its owners and investors.