What's In Store for America's Workforce?
What the automation revolution taketh away, it also giveth.
by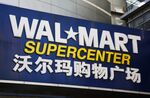 In the face of the labor market conundrum, the answer that many on the left have hit upon is to force employers to raise the wages -- to turn the protected sectors into a simulacrum of the old manufacturing base. If garment workers can't compete with Vietnamese and Bangladeshi seamstresses, then jack up the wages of the new jobs they get selling foreign-made garments at Target.