The EU and Whose Army?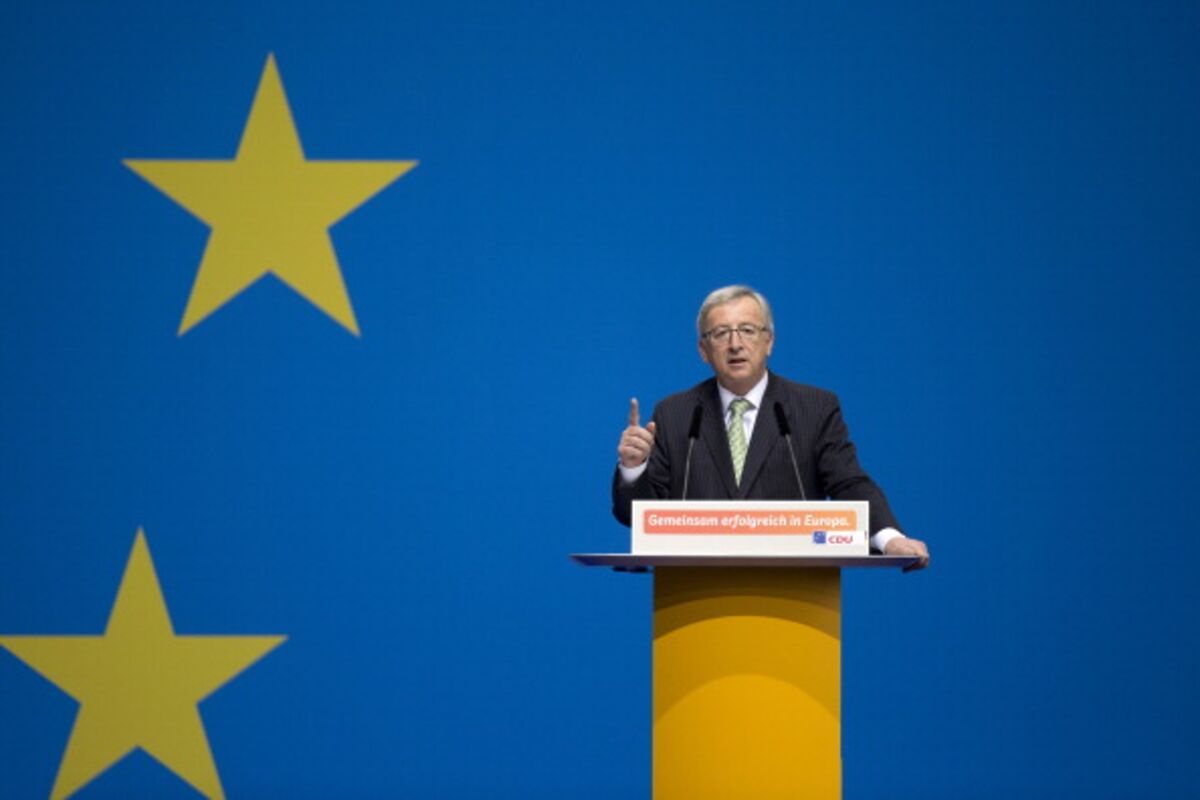 Photographer: Axel Schmidt/Getty Images
Jean-Claude Juncker, the president of the European Commission, has correctly identified a serious problem: Europe's military and diplomatic ineptitude, most prominently on display in its weak and disorganized response to the crisis in Ukraine. Unfortunately, his proposed solution -- an EU military force -- is unworkable, impolitic and unwise. 
European military budgets are declining at a time of multiplying threats, and even the most capable of Europe's armed forces -- the U.K.'s, for example -- are being hollowed out. At the same time, Europe spends 190 billion euros ($200 billion) a year on defense, and collectively boasts 1.5 million troops. That's about the same number as the U.S. has, and more than twice as many as Russia.
Yet there is so much duplication and waste that, in terms of deployable force, the European Union's capabilities remain comparatively meager. Worse, any common military or diplomatic response requires unanimity among 28 countries -- which, as Javier Solana, the EU's former chief diplomat, points out, have different threat perceptions and security interests. Solana is similarly calling for a common EU command, though not an army.
Where Juncker and Solana go wrong is in viewing these fissures as some kind of aberration. They are core facts. The idea of an EU army ever being deployed against Russian President Vladimir Putin is risible, because unanimity among Cypriots, Greeks, Italians and Austrians on the need to fight Russia is unimaginable. That's one reason the EU's Battlegroups -- rapid-reaction battalions that have been operational since 2007 -- have never been deployed.
Worse, to the extent that an EU army would have any meaning, it would divert available troops and equipment from the North Atlantic Treaty Organization -- an alliance that's much more likely to take action. And however complementary to NATO that EU officials say their parallel institutions would be, competition would be inevitable.
Europe has been talking about creating a common military since 1950 (France killed the idea back then), and for a decade, the European Defense Agency has been tasked with pooling capabilities and coordinating production among Europe's defense industries. It hasn't achieved much. That doesn't bode well for any attempt to form a pan-European force, which would require sacrificing national sovereignty over the decision to put soldiers in harm's way.
A more practical recommendation, made this week by Samantha Power, U.S. ambassador to the United Nations, would be for European nations to simply meet their commitments to NATO. The task force Solana recently chaired on the subject also offered good ideas, including creating a single market for Europe's defense industries. But what Europe most needs is the political will to give NATO the military capabilities it requires -- not a new layer of helmeted bureaucrats to staff a permanent command in Brussels, much less its own military.
More generally, Juncker's and Solana's proposals play into exactly the kind of disillusionment so many Europeans are feeling about grand EU projects. In the midst of an economic crisis prolonged and deepened by a common currency, the last thing Europeans need is a fight over a common military. 
(Corrects euro figure for EU defense spending in second paragraph.)
To contact the senior editor responsible for Bloomberg View's editorials: David Shipley at davidshipley@bloomberg.net.