Editorial Board
Banks Are Better. But Not Stress-Free.
The Fed's stress tests have made banks safer, but not yet safe enough.
by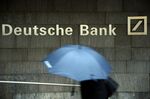 With financial markets showing increasing signs of instability and excess, investors might find it comforting that most of the largest U.S. banks have passed the Federal Reserve's latest round of stress tests.