What Egypt Needs Now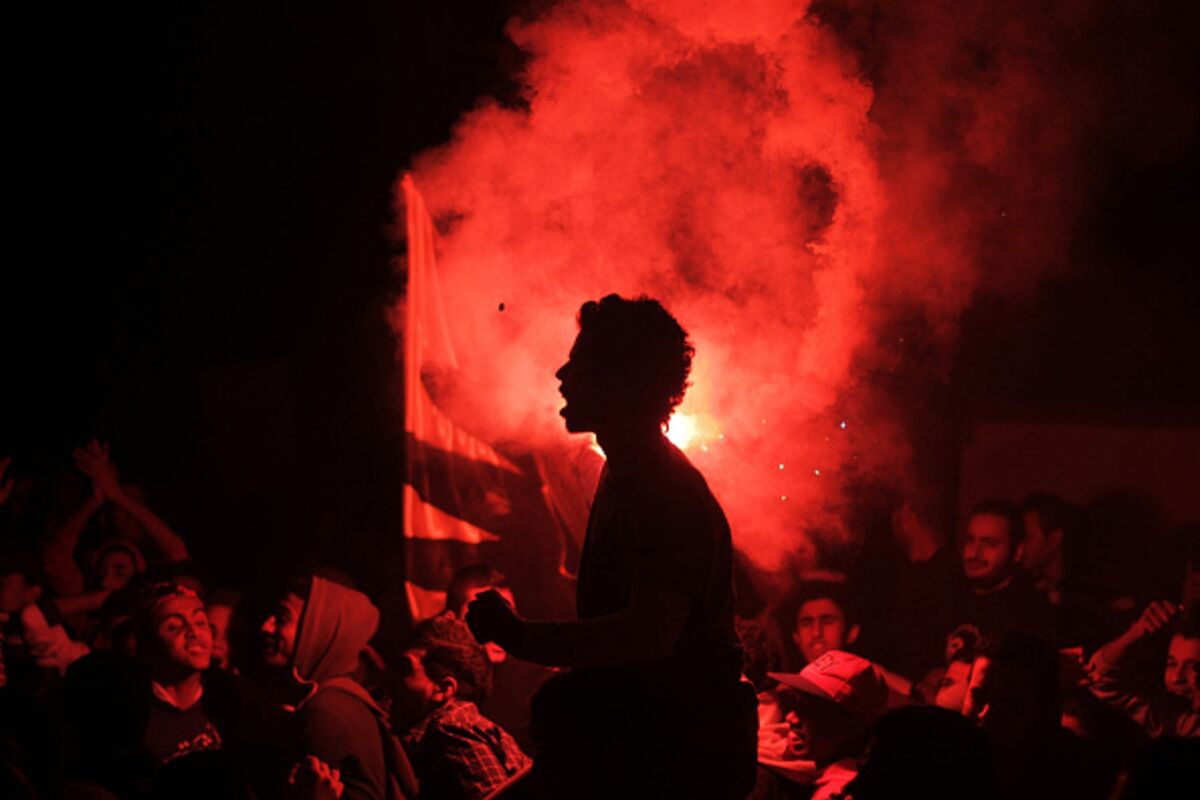 The Egyptian people won't wait forever.
Photographer: Belal Wagdy/Anadolu Agency/Getty Images
Egypt's top court has forced a delay in elections for parliament -- a governing body the country has been going without for almost three years. Sadly, that tells the story of what's happened to the revolution that toppled Hosni Mubarak.
Under President Abdel-Fattah El-Sisi, Egypt has proved as repressive and arbitrary as it was under the former dictator. Since 2013, when Mohamed Morsi -- Egypt's first freely elected president -- was removed in a military coup, old-regime courts have either acquitted Mubarak and his henchmen or dropped most charges made against them after the revolution. Meanwhile, in mass trials, the same courts have sentenced the leaders and supporters of Morsi's Muslim Brotherhood to death, though some of those sentences have since been overturned.
El-Sisi appears to believe his hard-line strategy is working, and that all he needs to do to keep Egyptians happy is to shore up the economy. But unless he can also usher in at least a measure of democratic government, he may end up with no more support than Mubarak had at the end of his rule.
In the past year and a half, Gulf monarchies have provided some $23 billion in subsidies to float El-Sisi's regime. And unlike Morsi, he has reduced budget-busting fuel subsidies and begun to implement other economic reforms that Egypt desperately needs. This year, after four years of flatlining, Egypt's economy is expected to grow by 3.8 percent.  
Yet the country's recovery remains fragile. Falling oil prices have made the Gulf nations less eager to hand out billions more in aid. Egypt needs some $60 billion in foreign direct investment over the next four years, but other investors won't necessarily be drawn to a nation with an arbitrary rule of law, a regulatory environment rigged to benefit companies owned by the military, a perpetual Islamist insurgency, and no legislature to check the president's powers.
Nor can El-Sisi count on his own people to wait forever -- for jobs or for democracy. The Egyptians who have twice gone into the street to topple their leaders won't accept decades more of emergency rule under a thinly veiled military dictatorship, on grounds of fighting terrorism.
When parliamentary elections finally are held, El-Sisi will need to ensure they produce more than a rubber-stamp legislature. Islamist and liberal parties who commit to the democratic process must be allowed to compete and represent their constituencies. If he is tempted to follow advice to the contrary from his oil-rich authoritarian friends in Saudi Arabia and Russia, he should recall that Egypt lacks their resources and that Mubarak's dictatorship was overthrown when gross domestic product was expanding at an average annual rate of 6 percent. A mild economic recovery alone won't make El-Sisi secure or Egypt stable.
To contact the senior editor responsible for Bloomberg View's editorials: David Shipley at davidshipley@bloomberg.net.