No, New Broker Rules Won't Strand Investors
Wall Street says studies show Obama's fiduciary rule for brokers would hurt lower-income savers. That's not the case.
by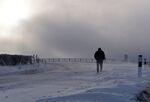 Wall Street is wasting no time revving up its lobbying machine now that President Barack Obama has said his administration soon will propose a rule to require brokers to act as fiduciaries when advising clients on their retirement savings.