Europe Weans Itself Off Bank Loans
Peer-to-peer lending can help bridge Europe's funding gap.
by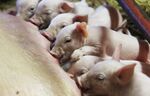 Europeans are catching up to Americans in their use of peer-to-peer lending, the online funding method designed to sidestep banks and tap individual lenders directly for their cash. But it's playing a very different role on either side of the Atlantic. In the U.S., a platform like Lending Club typically helps individuals fund pet projects or personal needs -- lining up "Rebecca, Durham NC" with $5,000 at 9.98 percent interest to "pay off credit cards." In the U.K., by contrast, websites like Funding Circle are providing funding for genuine businesses -- 40,000 pounds ($62,000) to "Guy in Bradford," say, to modernize his yarn business. These web-based platforms could serve as a much-needed bridge between bank loans and capital markets.
A report by Cambridge University's Judge Business School estimates that the European market for online alternative lending -- encompassing everything from reward-based crowd funding to business loans -- has the potential to reach 7 billion euros ($7.9 billion) this year, a near sevenfold increase in just three years:

What's most interesting is how peer-to-peer lending (or P2P, for short) is developing as a genuine source of business capital, not just a way for bands to record their next album or designers to try reinventing the cupboard. The U.K., the biggest P2P market in Europe with more than 2.1 billion pounds of outstanding loans, two-thirds of lending goes to companies, one-third to individuals, according to the P2P Finance Association. The Cambridge study, which surveyed 255 lending platforms covering more than 85 percent of the total European market, estimates non-U.K. lenders have provided 385 million euros of early stage, growth and working capital to almost 10,000 European start-ups and SMEs (small and medium-sized enterprises) during the past three years, with more than half of that cash provided in 2014. Moreover, business lending is by far the fastest-growing segment:
Peer-to-peer business lending grew by 272 percent between 2012 and 2014, reward-based crowdfunding grew by 127 percent, equity-based crowdfunding grew by 116 percent and peer-to-peer consumer lending grew by 113 percent in the same period.
I've written previously about the overreliance of European SMEs on bank funding, which inhibits their access to investment capital at a time when bank balance sheets are constrained. The European Central Bank has explicitly acknowledged that its quantitative easing program is designed to channel funds to SMEs. And earlier this month, European Union Commissioner Jonathan Hill revealed his proposals to create a unified Capital Markets Union to make it easier for smaller companies to use the equity and debt markets for funding.
But it might be easier to focus on expanding P2P. Moody's Investors Service says there are ways to turbocharge the market's growth. It notes that financial institutions, professional money managers and institutional investors, as well as individuals, are getting involved in P2P funding. In a report this week, Moody's suggests that securitization -- the process of bundling small loans into a single transaction to create a liquid, tradable security of sufficient size to become a viable investment for fund managers -- could accelerate an expansion. Almost $1.2 billion of such U.S. loans have already been corralled into rated securities, according to Moody's, the most recent being a $327 million transaction issued earlier this month by U.S. P2P lender Prosper Marketplace. The rating company sees securitization as a propellant:
Securitisation could drive more funds toward European P2P lending. By tapping investors in the rated securitisation market, P2P lenders could attract larger investment volumes or lower their funding costs and hence increase their scale and the amount of lending they provide. Investors that are looking for exposure to SMEs or consumer but are prohibited from investing directly in P2P loans would be able to invest indirectly through securitisation.
But European institutions could play a critical role, too. Suppose that the ECB allocated part of its asset-backed purchase program explicitly to P2P securitizations. Existing platforms that seek to connect lenders and borrowers could repackage the loans into viable capital-markets instruments for purchase by pension funds and the like. The total volume of funds available for companies in the marketplace would increase. Granted, it will be critical to maintain safeguards to prevent lenders from getting fleeced. But provided that's the case, it seems like a combination of old-school financial engineering and new-fangled Internet connectivity could deliver a modern solution to the problem of financing small companies. 
To contact the author on this story:
Mark Gilbert at magilbert@bloomberg.net
To contact the editor on this story:
Cameron Abadi at cabadi2@bloomberg.net
Before it's here, it's on the Bloomberg Terminal.
LEARN MORE