You Say Debt, I Say Tax Dodging
New tax avoidance strategies are making companies and entire economies look more heavily indebted than they actually are.
by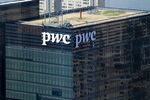 The world is awash in debt -- but a lot of it isn't real. The culprits are the big accounting firms that have been mass-marketing tax avoidance strategies to their clients. The result is that official statistics have become so skewed that it's almost impossible to draw intelligent conclusions from them.
According to the Russian central bank, the country's companies and banks owe $128.2 billion in foreign debt -- a threateningly large number, about an entire quarter's worth of Russia's exports. Finance Minister Anton Siluanov, however, says actual repayments should fall in the $60 billion to $70 billion range. According to Siluanov, about one-third of Russia's external corporate debt stems from so-called "intragroup operations."
A recent report from the U.K. Parliament used the example of the British pharmaceutical company Shire to illustrate what exactly that means: 
While Shire has external borrowings of around £800 million, it makes interest payments on intra-company loans worth $10 billion to a company it has established in Luxembourg. The effect is to shift profits from other countries, where tax rates are higher, to Luxembourg. The "substance" of Shire's business in Luxembourg, used to justify these arrangements, consists of two people out of the 5,600 staff the company employs globally. One of Shire's two Luxembourg based staff also holds 41 directorships of other companies... We note that Shire paid tax of only 0.0156% on its profits to the Luxembourg tax authority.
The general idea is to have a shell company in a foreign jurisdiction make loans to a company's main business. Profits from the main business then go toward interest payments and so aren't taxed where they're made. The interest income in the foreign jurisdiction is barely taxed, either, thanks to the quirks of local tax law and the opportunity to make special arrangements with the tax authorities. Many multinationals made such deals in Luxembourg when the current president of the European Commission, Jean-Claude Juncker, was prime minister there. But it's not the only tax haven being used in such "intragroup debt" schemes: The Netherlands, for example, is another major player.
McKinsey, the global management consultancy, wrote in a recent report on the dangerously high levels of global indebtedness:
Nearly one-third of non‑bank loans in our data set are inter- and intra-corporate lending -- both domestic and cross-border. The share of cross-border intercompany loans is much higher in European countries than elsewhere, reflecting the high level of financial and business integration in the European Union. The majority of these loans are made from parent to subsidiary or by special holding vehicles that are established as legal conduits for the funds. So-called special financial institutions are funding vehicles that are often, but not exclusively, established in the Netherlands for tax purposes. These account for around 75 percent of foreign business loans in the United States and the Netherlands and around 10 to 20 percent in Germany, Spain, and the United Kingdom. It should be noted that intracompany debt is not a cause of financial risk but is an artifact of accounting rules. We would ideally exclude intra-corporate loans from our analysis, but data limitations prevent us from doing that as these are not distinguished from intercorporate loans between unrelated companies.
In other words, even McKinsey, known for its data-mining power, is unable to separate real debt from the artificial kind. That's understandable. Such debt sometimes takes the form of tradable bonds listed on a public exchange, even when it's sold, in reality, to a single party. And there are ways to completely obscure these related party transactions: A company can place a deposit, say, with an international bank in a low-tax jurisdiction, then have the bank issue a loan to its main business elsewhere.
The U.K. Parliament blamed the proliferation of such schemes on accounting companies, such as PricewaterhouseCoopers, which seek out low-tax jurisdictions, then help companies establish a presence there and make deals with the fiscal authorities. "The tax arrangements PwC promoted in Luxembourg bear all the characteristics of a mass-marketed tax avoidance scheme," it said. PwC denied this to the committee, despite documentary evidence that it secured deals with Luxembourg for 343 multinational companies, including Amazon, IKEA, Burberry, Accenture, Coca-Cola and Vodafone, between 2002 and 2010.
To be fair to the accounting firms, multinationals aren't blind kittens dependent on their consultants for tax avoidance schemes. They have skilled accountants of their own, and it doesn't take a rocket scientist to organize "intragroup debt".
The problem is that rating agencies can't always detect the scheme. When Standard & Poor's and Moody's issue credit ratings for Russia, they rely on the central bank's foreign debt statistics. The result is they worry more than they should about countries' and companies' debt levels. If Siluanov's assessment of actual 2015 foreign debt repayments is correct, and "intra-group" borrowers will simply roll over the fake debt, S&P's recent decision to downgrade Russian government debt to junk may not have been justified.
One way to make global debt statistics more relevant -- and perhaps to find out that the world isn't as dangerously indebted as it seems -- is for Europe to create a "fiscal Schengen", as Jean-Francis Pecresse suggested in an editorial in French business daily Les Echos. If taxes are harmonized across the continent in an approximation of the European Union's borderless regime, arrangements like the ones multinationals have made in Luxembourg, the Netherlands, Ireland and other countries would no longer make sense.
Europe as a whole, however, would still be in tax competition with the U.S., Russia and other countries where big corporations are unhappy with corporate tax regimes. Ideally, governments everywhere would coordinate their taxation of interest income, ultimately making "intragroup" lending less advantageous than direct equity investment.
This column does not necessarily reflect the opinion of Bloomberg View's editorial board or Bloomberg LP, its owners and investors.