The Consumer Data Revolt Is Coming
Hack after hack hasn't changed the basic approach to managing customer data. What will it take?
by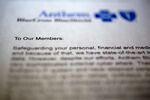 It has been almost a week now since health insurer Anthem disclosed that hackers had gotten hold of data on 80 million of its customers. Which just means we're that much closer to the disclosure of the next giant data hack.