Sorry, Bobby Jindal Is Still Wrong
Bobby Jindal tries to defend his health-care plan. It isn't worth defending.
by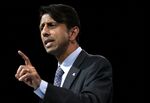 Conservatives continue to debate how (or whether) to replace the Affordable Care Act. Some of us argue that a replacement should be competitive with Obamacare on coverage: that it should enable roughly the same number of people to buy coverage while increasing competition, cutting taxes, protecting individual choice and reducing government involvement in health care.