Abe Has to Look Beyond World War II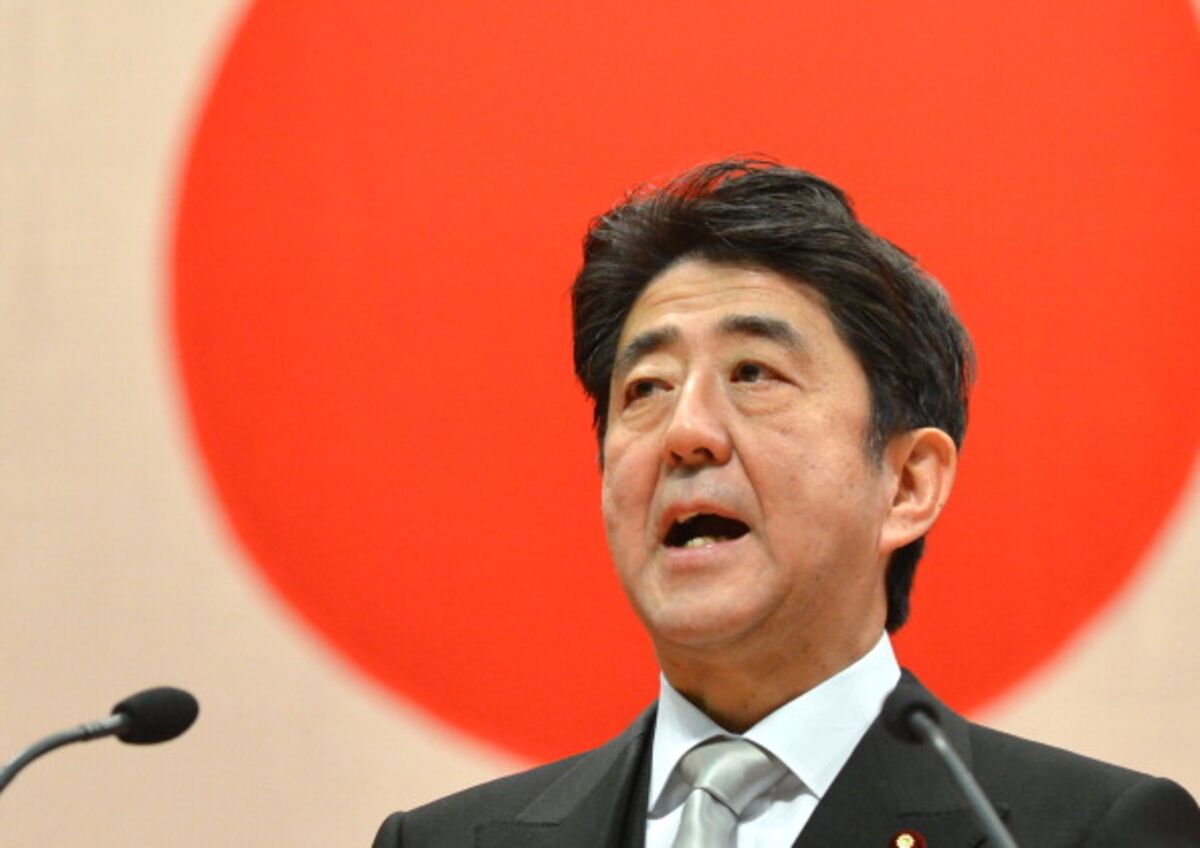 Abe should leave history to historians.
Photographer: Kazuhiro Nogi/AFP/Getty Imagers
Watching Islamic State militants behead two Japanese hostages in quick succession has reinforced Prime Minister Shinzo Abe's conviction that Japan needs to revise its pacifist postwar constitution. If he wants to ensure that his country has the strength to better respond to 21st-century threats, however, Abe will first have to stop relitigating the past.
Arguably, a more robust military role for Japan could promote global stability. The country has built a much-admired record since World War II as a force for peace and development, particularly in Asia. Critics who have lambasted Abe for straying into the Middle East, for supposedly provoking Islamic State with his pledge of $200 million in humanitarian aid for refugees from Syria and Iraq, are being unfair. Japan imports 90 percent of its oil from the region. And aid and investment that helps shore up local economies -- Japan's official development assistance totaled nearly $1.5 billion in 2012 -- is a good thing.
A more forward-leaning military posture would probably not have saved the hostages. But Japan's well-trained and well-equipped self-defense forces could help keep maritime order in Asia -- currently defended mainly by the U.S. Navy. The suggestion this week that Japan join U.S.-led patrols in the disputed South China Sea elicited predictable fulminations from Beijing. But ensuring freedom of navigation in the region's busy shipping lanes is vital. At the least, Abe's constitutional proposals deserve an open, full-throated debate at home.
The problem is that the prime minister continues to act as though projecting power in the future requires rewriting Japan's past. Just last week, he waded into the controversy over a description of wartime "comfort women" in a U.S. textbook, telling a Diet committee that he was "shocked" by passages indicating the women were sex slaves and that many were killed as part of a coverup. Abe's right-wing supporters have been aggressively trying to discredit the testimonies of former comfort women and the work of journalists and historians who back the women's version of events.
The prime minister's support for the revisionists is misguided, to say the least; while doubts remain about the exact number of comfort women and the precise role the Japanese military played in procuring them for wartime brothels, mainstream historians, Japanese and Western alike, accept the gist of the women's story. And if new information were to call any details into question, historians, not government shills, would be the best people to assess it.
By personally meddling in this debate, Abe only reinforces fears about his push for a more aggressive military. Even as governments from India to Vietnam and the Philippines welcome enhanced defense ties with Japan as a hedge against China, Japanese themselves remain ambivalent about entrusting their nationalistic leader with greater military force. Worse, by reminding the world of Japanese chauvinism, Abe's crusade erodes the reserves of soft power his country has accumulated since the end of the war.
When the 70th anniversary of Japan's defeat comes around this summer, Abe will likely draw upon the country's postwar record to argue that it can be trusted with a full-fledged military. He's said he will also affirm past apologies for Japan's wartime record. A perfunctory reference, though, would be as bad as none at all. Unless the prime minister makes it clear that he accepts the same historical reality that most of his countrymen acknowledge, he will be doomed to spend more time arguing over the past than preparing for the future.
To contact the senior editor responsible for Bloomberg View's editorials: David Shipley at davidshipley@bloomberg.net.