Is Sony Really Back?
Investors seem to think so, but big questions remain.
by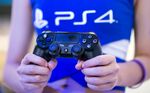 The exact moment of any corporate turnaround is almost impossible to pinpoint. But if Sony's latest numbers truly do signal the revival of the Japanese icon -- the company just posted its best quarterly profit in seven years -- then the transformation may have begun last April, when Kenichiro Yoshida was promoted to chief financial officer.