All We Are Saying Is Give Greece a Chance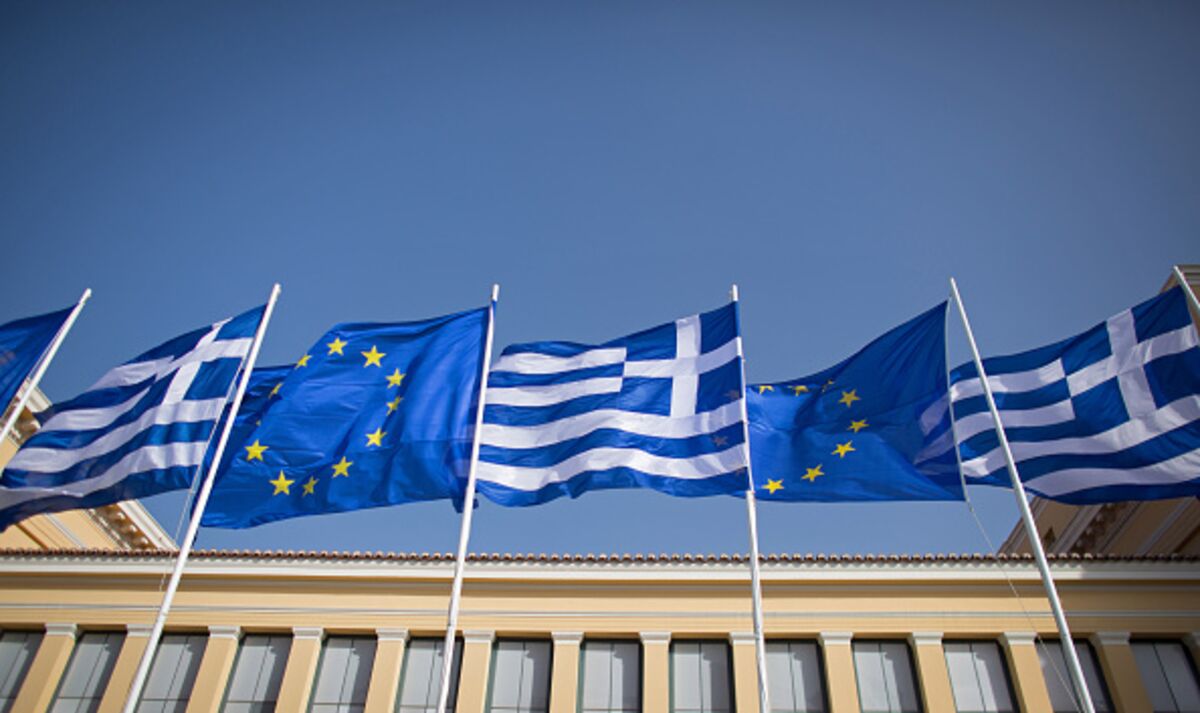 If they can only align on debt and austerity.
Photographer: Matt Cardy/Getty Images
Less than two weeks after winning the Greek election, Prime Minister Alexis Tsipras is getting real about how to tackle the nation's unsustainable debts. His willingness to drop a demand that creditors write off some of what they're owed deserves a conciliatory response from the European Union's various agencies.
That isn't happening. Greek finance minister, Yanis Varoufakis, touring Europe on a charm offensive, met a setback on Wednesday. After he talked to European Central Bank President Mario Draghi, the ECB announced that it would not accept Greek bonds as collateral for new loans. For now, it seems, Greek bonds can still be used to obtain emergency liquidity assistance from the Bank of Greece -- a branch of the ECB. Nonetheless the move signals a hard line on Greece's demands for debt relief and easier fiscal conditions. 
Today Varoufakis is scheduled to meet German Finance Minister Wolfgang Schaeuble. If Germany said so, Greece could be given time to find its feet in negotiations with its lenders without facing a cash crisis. But Germany's government is leading the resistance to compromise.
Germany and the ECB should recognize the need to find common ground with Greece -- and quickly. With depositors pulling money out of Greek banks and hiding it behind bathroom tiles, the country's financial system is dependent upon ECB funding, which in turn is tied to the country sticking with the terms of its bailout program. That program is scheduled to expire at the end of the month.
Varoufakis says he wants to "go cold turkey for a while, while we're deliberating," rather than accept the rest of the bailout funds negotiated by the previous administration. Instead of demanding debt forgiveness, he's now proposing that Greece be allowed to delay repayment and swap some debt for new securities tied to the performance of the economy. Both are worthy of consideration.
European government agencies control Greece's financial destiny. Greece owes almost 316 billion euros ($360 billion), putting its ratio of debt to gross domestic product at more than 170 percent. Less than a fifth of that, though, is with private investors; euro governments and an emergency fund they established four years ago are on the hook for about 195 billion euros.
The EU needs to recognize that it's in the interests of all its member countries to put Greece back on the path to solvency -- and that means further debt relief. Extreme fiscal austerity isn't helping. German fiscal intransigence has worsened the euro region's economic malaise. More sensible were recent comments from French Budget Secretary Christian Eckert, who told his National Assembly that "we need to let Greece return to growth."
If restoring European unity is a goal -- and it should be -- there's a bonus in showing some flexibility. It would acknowledge the mandate of the new Greek government and the protest expressed in the recent election by the country's voters. In the first instance, all that's needed is a financial breathing space, allowing the ECB to continue to fund the country's banks and easing the bailout program's deadlines while everyone takes stock.
The EU and Greece both want to keep Greece in the euro system. Yet the risk of a misstep by an inexperienced new government and its hard-faced negotiating partners remains high. Europe's leaders need to understand that the costs of a Greek euro exit would be enormous -- not just for Greece but for the wider union as well.
To contact the senior editor responsible for Bloomberg View's editorials: David Shipley at davidshipley@bloomberg.net.