Unraveling a Greek Drama
Why markets should expect more turbulence from Greece.
by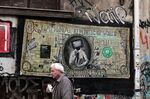 By signaling its on-again off-again willingness to make progress with its European partners, Greece has taken global markets on a roller coaster ride in the last 10 days, first helping to depress investor sentiment then boosting it. This is unlikely to end soon. Here is a Q&A on what you need to know.