China Joins Afghanistan's Great Game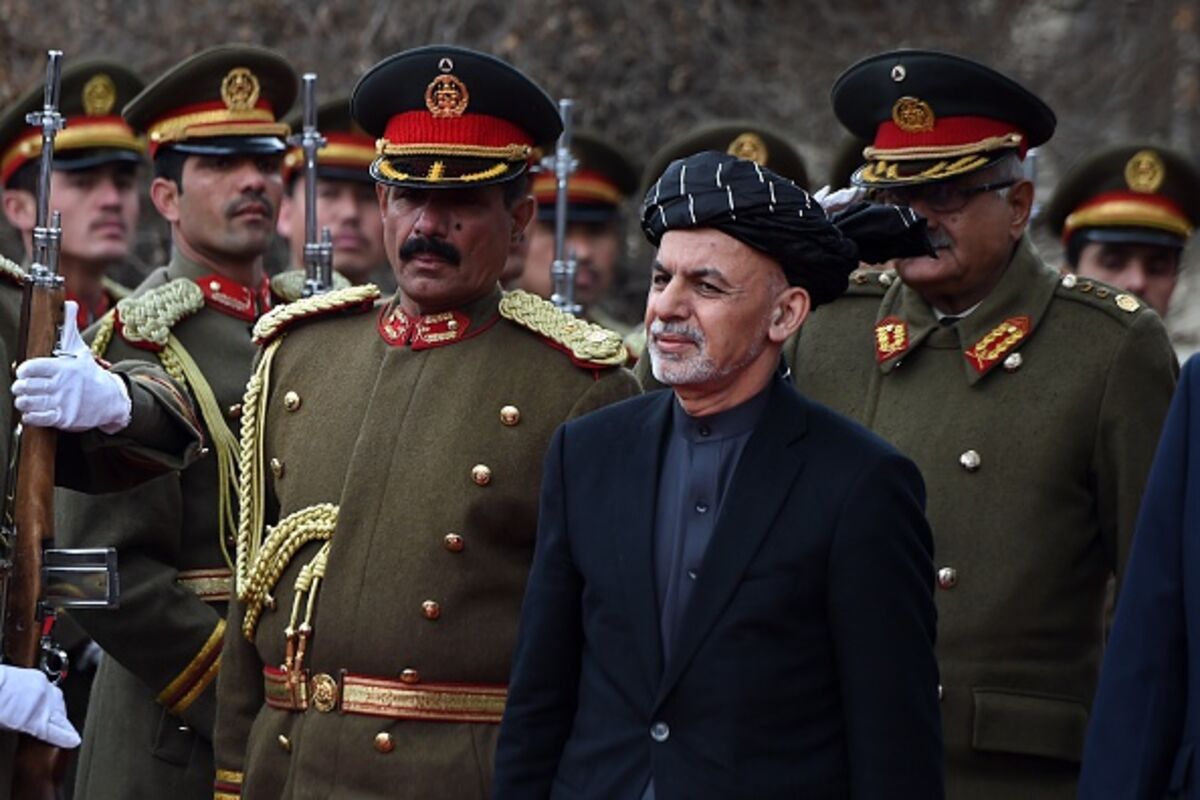 Our man against the Taliban.
Photographer: Wakil Kohsar/AFP/Getty Images
However much they extol the virtues of cooperation, U.S. officials remain wary of China's spreading influence in Asia. President Barack Obama issued the latest warning in his State of the Union speech Tuesday. In one area, however, the U.S. should be aiming to increase rather than diminish Beijing's role: the conflict in Afghanistan.
With U.S. troops drawing down, new Afghan President Ashraf Ghani has deliberately sought greater Chinese involvement in ending the war in his country. He made his first foreign trip last fall to Beijing, where he asked Chinese officials to help mediate talks with the Taliban. A delegation dispatched by the militant group reportedly showed up in the Chinese capital a month later.
On the surface at least, Ghani has kept India at arm's length. While back-channel contacts continue, he has chosen not to visit New Delhi, and in October he suspended an outstanding request for helicopters and other military equipment India had been late in delivering.
Ghani's reasoning is simple, and it has less to do with China than with its ally Pakistan. No settlement with the Taliban will be possible without backing from the Pakistani military, which harbors deep suspicions about Indian influence and intentions in Afghanistan. So far, Ghani's tilt toward Beijing appears to have reassured the Pakistani brass. Cross-border shelling by the Pakistani military is down, while intelligence cooperation between Kabul and Islamabad is said to have improved. Pakistani officials appear ready to ban the Haqqani militant group, which is responsible for several spectacular attacks in Afghanistan. 
U.S. and Chinese interests in Afghanistan overlap more than ever before. Much has been made of the country's estimated $1 trillion in mineral reserves and China's hopes of exploiting them. Current instability, however, has stalled some major Chinese projects. With its own economy slowing and the price of copper plummeting, China is far more concerned with ensuring Afghanistan doesn't become a safe haven for Uighur Muslim extremists to foment attacks in western Xinjiang province. Above all, Beijing is eager to avoid the kind of government collapse and violent free-for-all that consumed Afghanistan in the early 1990s. Chaos would gravely destabilize Pakistan, not to mention complicate China's plans to integrate its markets with Central Asia's through a new Silk Road.
Obama should acknowledge the benefits of Afghanistan's outreach to China and, when he travels to India next week, press Prime Minister Narendra Modi to continue to give Ghani's gambit a chance. India has legitimate political and commercial interests in Afghanistan. But as with Chinese investments, these will produce little as long as fighting continues to wrack the country. Patience is in New Delhi's interest as much as Washington's; China is more likely than either of them to influence Pakistan's support for the Taliban insurgency.
At the same time, U.S. diplomats should warn Pakistan of the consequences should its proxies test India's goodwill with new attacks. If Haqqani fighters launch another assault on the Indian embassy in Kabul, or if the Taliban gain serious ground on the Afghan army during this spring's fighting season, Modi and Ghani will quickly face pressure to cooperate more openly, possibly through direct military aid. Without U.S. forces as a buffer, and with a more muscular administration in place in India, that could lead to an open proxy war between the nuclear-armed South Asian rivals.
In the long run, no solution in Afghanistan will be possible until all sides resolve their strategic suspicions about one another. In theory, getting China more involved could hasten that rapprochement. If coordinated with India's own plans to build ports, roads and pipelines to Central Asia, China's Silk Road project and a separate corridor planned to Pakistan should give Afghanistan's neighbors what they've long needed: a good reason to cooperate.
To contact the senior editor responsible for Bloomberg View's editorials: David Shipley at davidshipley@bloomberg.net.