Obama's Audience: Democrats
The party, not the president, controls the State of the Union address. But the president can use it to influence the party.
by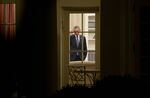 How should we think about a president's State of the Union proposals when he is in his final two years in office and the other party has taken solid majorities in both chambers of Congress?