Stopping the Next Cyber-Attack
The Sony attack won't be the last. The U.S. needs cybersecurity reform urgently.
by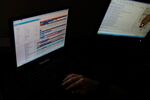 Cybervandalism, cyberterrorism, cyberwarfare. No matter what you call the recent attacks against Sony Pictures, we weren't ready. And we won't be ready until our nation -- with the government and industry working together -- takes action to defend itself.