Experts Found the U.S. Retirement Fix. In Canada.
It turns out solving the problems with the U.S. retirement system isn't that hard after all.
by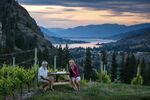 If you're worried about your retirement, a group of U.S. actuaries has some good news: There are better models than either the traditional pension or the 401(k) plan. In fact, they found two systems that are affordable, relatively safe and should pay you enough to live on.