view
Experts Found the U.S. Retirement Fix. In Canada.
It turns out solving the problems with the U.S. retirement system isn't that hard after all.
by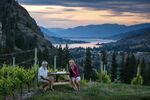 If you're worried about your retirement, a group of U.S. actuaries has some good news: There are better models than either the traditional pension or the 401(k) plan. In fact, they found two systems that are affordable, relatively safe and should pay you enough to live on.
Here's the bad news: One of those systems exists only on paper. And the other one's in Canada.
A task force set up by the American Academy of Actuaries looked at five retirement systems, giving each a letter grade based on sustainability, efficiency and governance. A common 401(k)-type, defined-contribution approach got a C, accompanied by the usual complaints: It expects too much foresight from employees while saddling them with too much risk, among other things.
That doesn't mean the U.S. would be better off if more large employers had stuck with defined-benefit pension plans. That system got a C+, on the grounds that it's efficient but often poorly run, and that leaving employers alone to carry the shortfalls caused by market shocks isn't sustainable.
So what are the alternatives? The task force gave a B+ to the hybrid pension model used in South Dakota. Even better was a plan proposed in 2013 by then-Senator Tom Harkin, an Iowa Democrat, which would help workers who didn't already have access to an employer's retirement plan by automatically enrolling them in a government-run fund. The task force gave that plan an A-.
But Harkin's bill, which the Bloomberg View editorial board supported, generated just three co-sponsors (none Republican) and never made it out of committee. The auto-enrollment retirement system adopted this month by Illinois shares some of that plan's features -- except for a default contribution rate that's just half as much as Harkin's, making it unlikely to generate enough savings.
The only approach that got an A-level grade from the task force and is actually in effect is in New Brunswick. There, the government revamped its pension rules in 2012, adopting what it calls a "shared risk" model.
That approach splits benefits into "base" and "ancillary"; the former are almost guaranteed, while the latter depend on the fund's performance. There are also procedures for changing benefits that are laid out in advance, and strict rules for ensuring the funds can pay the benefits already promised.     
Complicated, right? The actuaries thought so, too, warning that the structure "may cause confusion for participants." But here's the important part: Not only is this approach sustainable, but unions bought into it, even though it meant reduced benefits, because it was better than praying for their traditional pensions to last -- and it beat the alternative of a 401(k)-type plan.
This is the part of the column where you ask, what does it matter what one Canadian province does? What are the hopes that U.S. companies, which are already dropping defined-benefit pensions faster than college freshmen drop science majors, would go back to offering anything more than a token 401(k) plan?
I put that question to Donald Fuerst, a senior fellow at the academy who focuses on pensions. He said legislative and regulatory changes could make employers more willing to try alternatives to 401(k) plans, if the government could protect companies from swings in the market and other risks.
"We're not doing a good job right now," Fuerst said. "From an employer standpoint, if we could make those things more available, I think they would be much more apt to be receptive."
The takeaway is that fixing the U.S. retirement system isn't impossible. There are models to follow that ought to fit the economic and demographic problems the U.S. faces.
The 2016 presidential campaign is entering the stage where contenders start to dangle ideas, and as the Wall Street Journal's Patrick O'Connor reported Sunday, this time the theme is the middle class and financially vulnerable. One of those campaigns should give Fuerst a call. 
To contact the author on this story:
Christopher Flavelle at cflavelle@bloomberg.net
To contact the editor on this story:
Stacey Shick at sshick@bloomberg.net
Before it's here, it's on the Bloomberg Terminal.
LEARN MORE