Obama Flunks Community College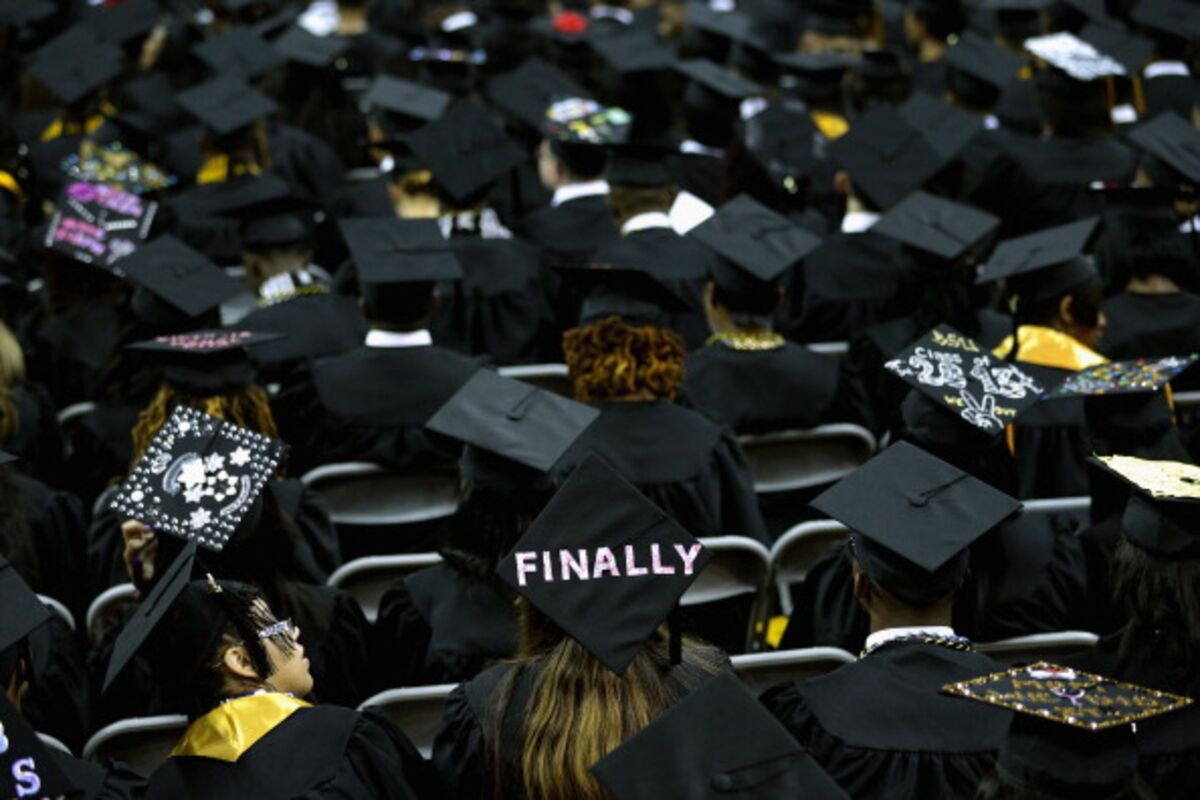 Photographer: Chip Somodevilla/Getty Images
For too long, America's community colleges have been dropout mills, adept at attracting government-sponsored tuition checks, but not so good at issuing diplomas. So getting more of their students to stick with the program until commencement day is a worthy goal. President Barack Obama's new answer -- to provide free tuition to all community college students who maintain a C average -- has an appealing simplicity. But it's probably too simple to do the trick.
High dropout rates are not all the community colleges' fault. Many students arrive unprepared or are distracted by job and family responsibilities. Tuition, on the other hand, is usually not the biggest obstacle to getting a degree.
After all, for many students, community college is effectively free already. Federal Pell grants, available to lower-income students, can cover as much $5,730 a year -- 60 percent more than the average public community college tuition. Indeed, this may be another reason why graduation rates are low: The sunk financial costs of dropping out are often small.
So spending another $80 billion in federal money on tuition won't solve the problem. It's true that free tuition would allow low-income students to devote their Pell grant money to food and living expenses, and that could make it easier to spend less time working and more on schoolwork. But what many students need more are programs that allow them the flexibility to keep working or raising a family -- or both -- while going to school. They also need more support and counseling to keep them on track for graduation.
President Obama seems to acknowledge this reality without addressing it. His plan would require community colleges to adopt "evidence-based institutional reforms to improve student outcomes" -- and cites as an example the successful program at the City University of New York that offers career counseling, help paying for textbooks and other support. Rather than bankroll a blanket tuition waiver, the federal money would be better spent giving community colleges incentives to replicate CUNY's program.
Free tuition itself would be better limited to colleges that meet certain benchmarks, such as a 50 percent graduation rate. That would nudge the colleges to do a better job of guiding their own students toward a degree, and the competition among colleges could help drive progress.
Obama's plan is limited only by state: The federal government would pick up three-quarters of the cost of tuition, if the state ponies up the rest. This is why the president unveiled the plan in Tennessee, which has already adopted a similar plan with strong Republican support. In Congress, however, where every move is filtered through a partisan lens, his proposal is likely to meet resistance. The Republicans now running the legislative branch would be smart not to block Obama's approach, but rather to improve upon it by adding the complexity it needs.
To contact the senior editor responsible for Bloomberg View's editorials: David Shipley at davidshipley@bloomberg.net.