Protecting Paris, Defending Europe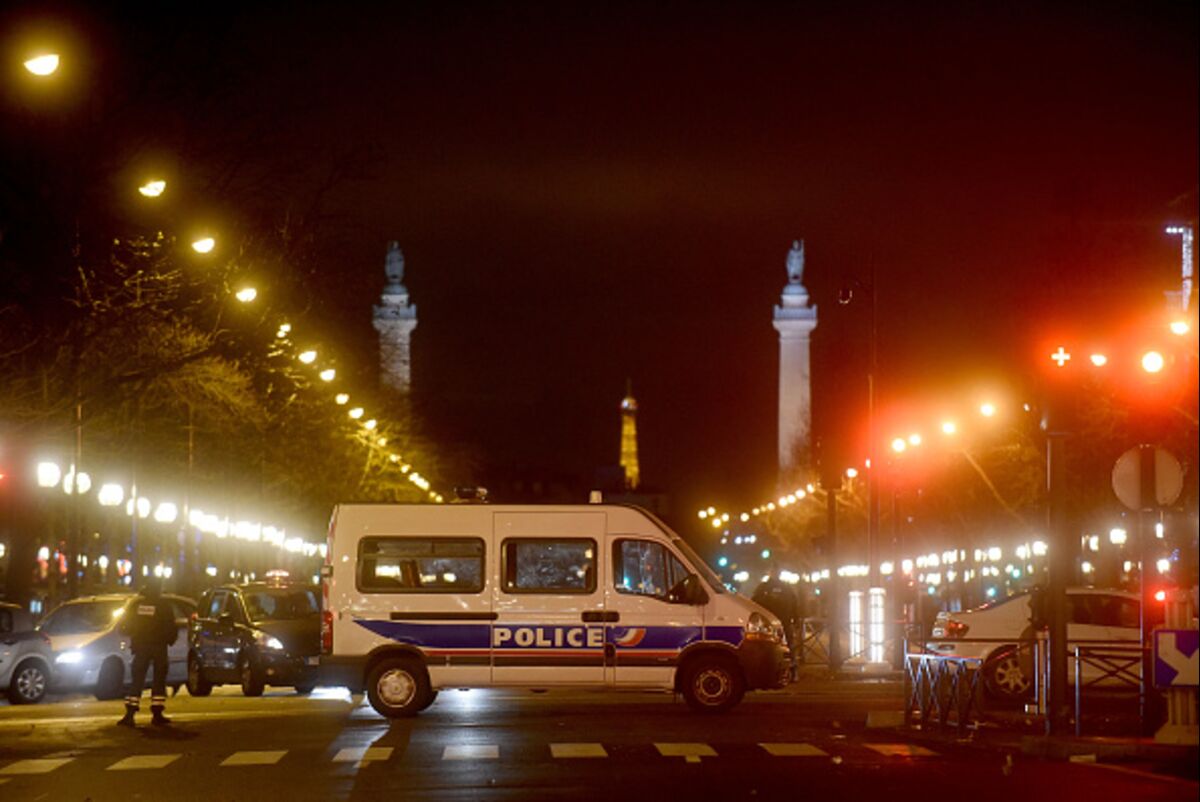 Europe's response will need to be more than this.
Photographer: Antoine Antoniol/Getty Images
The full cost of France's worst terrorist attack in half a century has yet to be tabulated, much less understood. Yet there are already calls for new laws and measures to prevent a repeat, including at a meeting today of the European Union's interior ministers.
That's inevitable. But Europe's security services already have plenty of power and authority. The clearest lesson from last week's events in Paris is that it is impossible to guarantee the safety of a diverse and open democratic society.
There can be no question that security services are capable of a forceful and effective response after an attack. Two gunmen who assaulted the offices of Charlie Hebdo are dead, killed by French special forces in an extraordinary week of pursuit. Another suspect, who took hostages in apparent solidarity with the attackers, was also killed.
Yet the two Kouachi brothers did succeed in their primary goal of killing journalists to bring attention to their cause. One, Cherif, had already been jailed for jihadi activities; the other, Said, is thought to have traveled to Yemen to train with al-Qaeda in the Arabian Peninsula.
How were they missed? It's not as if Europe's security services haven't changed since Sept. 11, 2001. The U.K.'s MI5 intelligence agency, for example, has almost doubled in size, to about 3,900, and its focus has shifted to the growing terrorist threat from Islamist radicals. MI5 says it has stopped three terrorist plots in recent months, and France's intelligence service makes a similar claim.
Intelligence sharing has improved, as has the sharing of passport data. The European Union appointed a coordinator for counterterrorism and in 2004 created a common arrest warrant, to avoid extradition wrangles. A mere two months ago, the French parliament adopted a new anti-terrorism law -- the 14th since 1986 -- that made it possible to take passports away from suspected jihadis for up to two years, made it easier to shut down websites that promote terrorism, and created a new crime of preparing (as opposed to attempting or committing) a terrorist enterprise.
These are extensive powers. Even so, security services are overwhelmed. More than 1,000 French citizens have gone to fight in Syria and Iraq;  MI5 says at least 600 Britons have gone to fight. Because it requires teams of up to 20 operatives to conduct around-the-clock surveillance on a single suspect, it's clearly impossible to watch every returning jihadi, let alone suspected terrorists who never go abroad.
And it's not just a matter of personnel or surveillance power, but of judgment. What is the best way for authorities to deal with any of the thousands of people they find clamoring for blood in Internet chat rooms? And how does the answer to that question change as technology makes relatively simple plots easier to hatch and faster to execute?
Law enforcement can certainly get better (despite last week's impressive operation, France's security services have had their share of embarrassments lately). And new tools, such as a common database for air passengers entering and leaving the EU, may prove useful.
Yet Islamist terrorism is a menace that European nations, with their colonial histories and large Muslim populations, will be fighting for years if not decades to come. Defeating it is a task larger than any security service. The hatred that motivated this attack, and others like it, can only be defeated by society itself.
To contact the senior editor responsible for Bloomberg View's editorials: David Shipley at davidshipley@bloomberg.net.