Free Speech for Harvard and the SEC
It's within an SEC commissioner's rights to make accusations about Harvard's Shareholder Rights Project. And Harvard is free to fight back.
by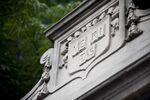 A sitting member of the Securities and Exchange Commission co-writes an article accusing Harvard University of violating securities laws -- because, the article claims, a professor's biased research has been used to argue for eliminating staggered corporate board terms. The facts are so juicy that the article has drawn plenty of attention, and corporate law heavyweights from the bar to the academy as well as other former SEC members have all weighed in.