Bill Ackman's Market Capitalism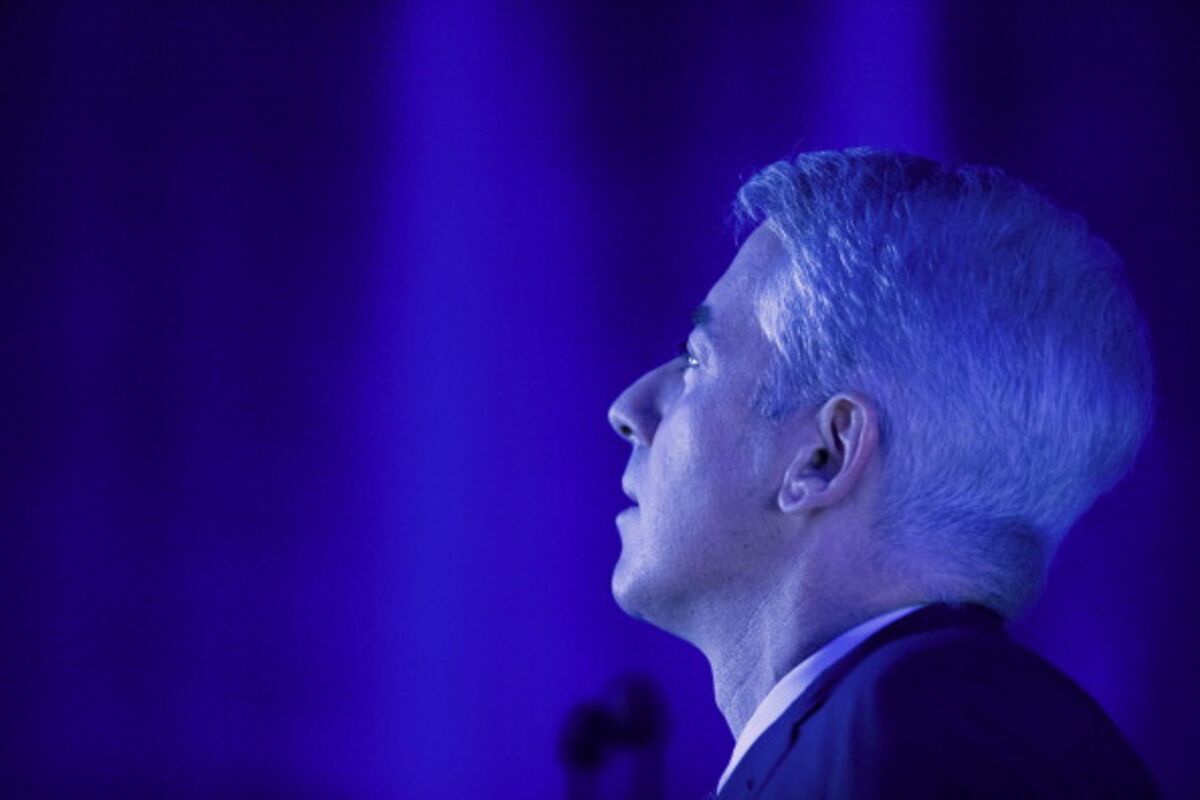 Capitalism in human form.
Photographer: Jin Lee/Bloomberg via Getty Images
The long-running debate over shareholder activism -- is it beneficial or harmful, for the companies concerned and for the wider economy? -- will never be resolved. There are good activists and bad, just as there is good and bad management. It all depends on the particular case.
All that said: Attempts to stifle shareholder dissent are a dumb idea.
On average, evidence shows that activist investors improve corporate performance. In particular, the charge that insurgent shareholders typically sacrifice long-term performance for short-term gains is not borne out.
This finding, by the way, understates the case, because the benefits of assertive owners aren't confined to the cases most easily studied -- where shareholders have actually turned on managers. Even if that never happens, the mere possibility is a vital discipline in the capitalist system. Suppressing it with corporate-governance rules that make it harder for shareholders to challenge managers would do far more harm than good.
Many find this conclusion hard to accept. That's partly because the champions of shareholder activism are a mixed and not always likable bunch. Many are more conspicuously committed to what's good for them than they are to the public interest.
But that, of course, is true of capitalism in general. The benefits of the market system don't depend on people acting selflessly. Adam Smith exposed this fallacy 250 years ago, but you wouldn't know it from following the debate over shareholder activism.
Consider the case of Bill Ackman, the billionaire founder of Pershing Square Capital Management, who is profiled in the latest issue of Bloomberg Markets. Critics of shareholder activism rarely waste much time in getting to Pershing Square. It's a hedge fund that takes positions in companies it believes are underperforming and then assaults the managers, demanding change. Ackman is an exuberant champion of no-holds-barred activism. He's had wins and losses, but lately his fund has prospered mightily. You might think that he must be doing something right.
That isn't always obvious, in fact. In his famous attack on the managers of Herbalife, a maker of nutritional supplements, Ackman shorted the stock, then ridiculed the company in public, calling it a pyramid scheme and a fraud. Other investors were furious and called him an arsonist. Last summer, as Ackman gave a lengthy presentation he'd promised would deliver a "deathblow" to the firm's managers, its stock soared even as he spoke. It was not his finest hour.
Ackman also launched an equally theatrical attack on Allergan, which makes Botox -- acting this time in concert with a rival manufacturer, Valeant Pharmaceuticals International, which sought to acquire the company. This partnership of hedge fund and would-be acquirer took strident activism in a bold new direction. Again, the effort was roundly condemned. The acquisition fell through -- another firm bought Allergan -- but in this case Pershing Square still made handsome profits on the deal.
In cases such as this, fortunes are made and lost, the rhetoric gets heated, and the denunciations fly. It's natural to see such contests as nothing more than battles among oversize egos obsessed with money. Which they are, of course. But they are also more than that. This rivalry serves the larger purpose of holding managers to account.
Any approach to investing can be taken too far. Outright abuses will happen unless regulation guards against them. But complacent managers are a bigger threat to long-term value and to broader economic success than activist shareholders. The demand to shield managers and keep owners in their place should always be viewed with suspicion.
To contact the senior editor responsible for Bloomberg View's editorials: David Shipley at davidshipley@bloomberg.net.