Warren's Wrong to Be Wary of Weiss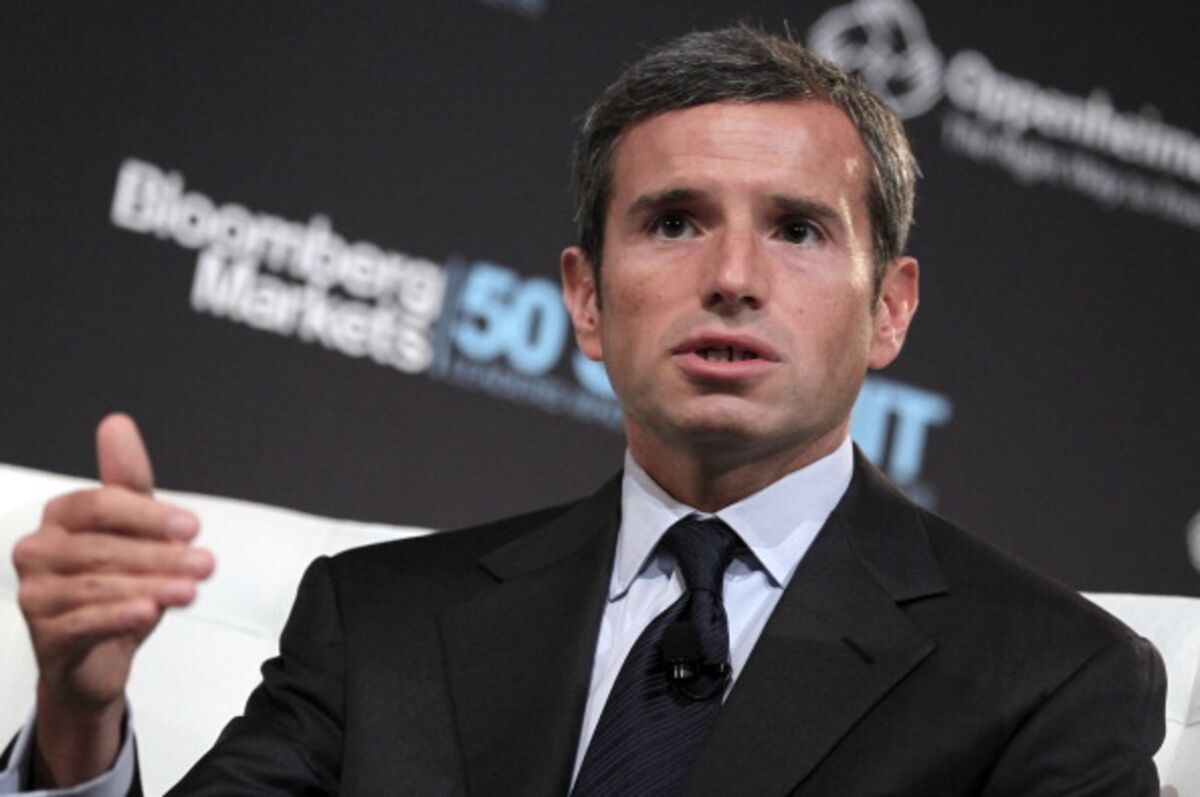 Give the guy a hearing, if not the job.
Photographer: Jin Lee/Bloomberg
It says something wonderful about U.S. politics that a nominee for a heretofore obscure Treasury Department post has prompted a spirited debate about the role of government in the markets and the power of Wall Street in Washington. It says something not so wonderful that this debate has been marked by lazy assumptions -- even as the nominee in question has yet to make his own case.
That nominee, for undersecretary of Treasury for domestic finance, is Antonio Weiss. There is no doubt that President Barack Obama was well within his rights to nominate him for the job, that Weiss is well qualified for it, or that the Senate should confirm him. That said, it's worth examining what exactly the job requires and why exactly Weiss deserves a hearing.
The undersecretary for domestic policy oversees capital markets, financial institutions, consumer protections and not-insignificant matters like the national debt. For the last couple of decades, as an investment banker at Lazard in the U.S. and France, Weiss has been in the middle of complex financial deals involving businesses, banks, hedge funds and foreign governments. This is exactly the kind of real-world decision-making experience that will come in handy when interest rates finally start going up again -- as they're expected to this year -- and the markets get jittery.
Senator Elizabeth Warren, Democrat of Massachusetts, disagrees, and is leading a campaign against his nomination. Her primary objection seems to be that there's too much Wall Street at Treasury.
Actually, the opposite is the case. Of the top people at the department, none have made careers in finance. The upper echelon of the department is heavy on government, academic and regulatory experience. Actual market experience is missing. And Weiss's broad contacts and experience in Europe could prove useful as instability abroad threatens the nascent U.S. recovery.
Warren may be (understandably) worried about regulatory capture: when watchdogs are too close to the industry they are supposed to be overseeing. This anxiety grew, with Warren and among her supporters, when the lame-duck Congress weakened the Dodd-Frank financial reform law last month.
But Weiss's firm is not governed by Dodd-Frank, sells no financial instruments and had little if anything to do with the financial collapse. There is no evidence he opposes Dodd-Frank, which Warren has fought so hard for, much less that he would work to dismantle it.
About that "evidence": Wouldn't it be nice to hear from the man himself? In confirmation hearings, maybe?
Then Weiss would have the opportunity to respond to Warren's specific concerns -- about Dodd-Frank and so-called tax inversions, another complicated subject on which his record has been called into question. More important, Weiss might even have the chance to say why he's the right person for the job, how he would carry out its basic duties and what he would do if, say, interest rates rose or Puerto Rico defaulted.
So far, the Weiss debate has had a slightly removed, rimshot quality to it. That's not only because Weiss has been absent from it, but also because the issue that most animates Warren and her acolytes is not really the proper role of the Treasury undersecretary for domestic finance. It's what they see as the outsize influence of Wall Street in Washington and the Democratic Party.
That's a perfectly valid debate. But it's not fair -- to Antonio Weiss, the Treasury Department or, dare one say, the country -- to frame it around a single nominee. At the very least, Weiss should be afforded the opportunity to weigh in, on the specific charges as well as the larger question, in hearings this month before the Senate Finance Committee.
To contact the senior editor responsible for Bloomberg View's editorials: David Shipley at davidshipley@bloomberg.net.