The Sony Hackers and the Blame Game
Why blaming North Korea for the Sony hacks is being challenged.
by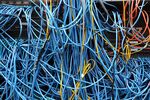 As cyberwars between countries, corporations and organized crime groups heat up, correctly attributing the attacks becomes a priority: responses, obviously, must be tailored to the attribution. The U.S. government last year provided a good and a bad example of how attribution should be handled.