Think Fracking Isn't Safe? Make It Safer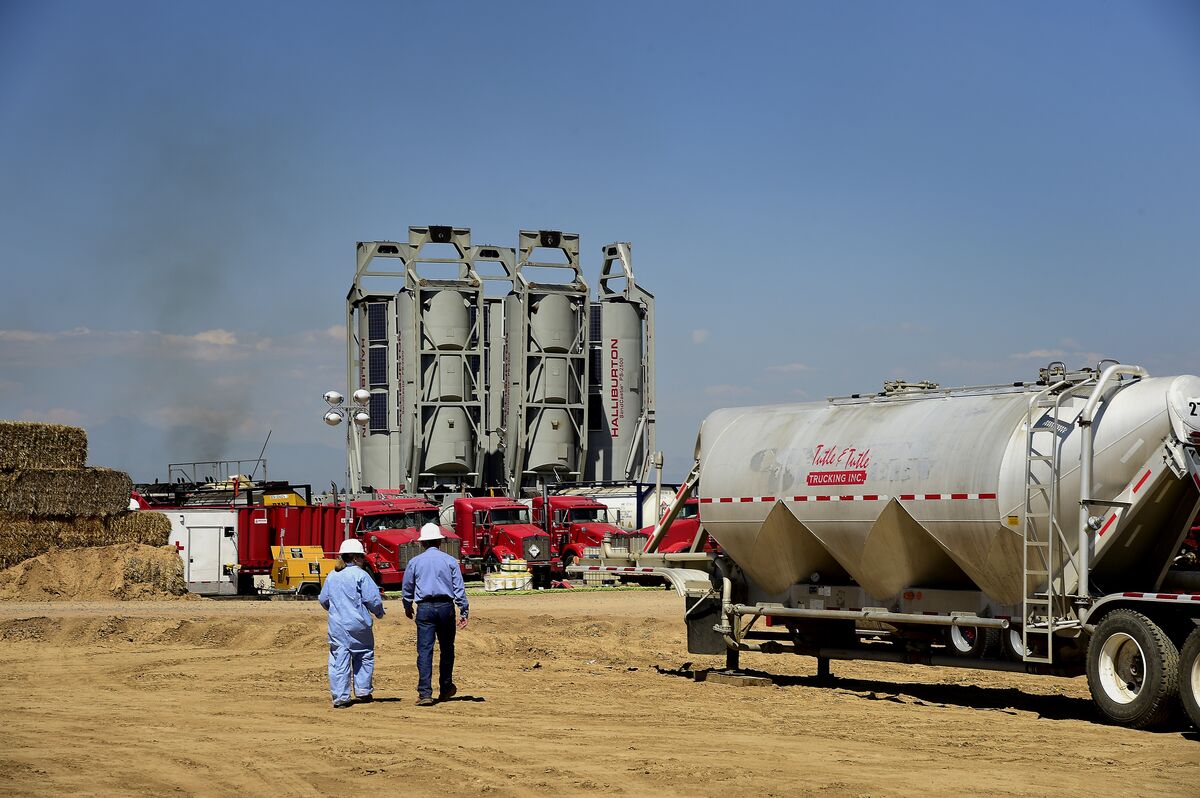 Photographer: Jamie Schwaberow/Bloomberg
No one doubts Governor Andrew Cuomo's concern for the well-being of New Yorkers. It's just not clear that a ban on fracking protects it -- or how the ban can help make fracking safer and less destructive in states where it is practiced.
Cuomo announced last week that his administration won't allow drilling for natural gas using the process called hydraulic fracturing, or fracking. The state's Department of Health reported that "until the science provides sufficient information" to determine the risks involved, fracking shouldn't be permitted.
Thus New York is essentially recusing itself from the national debate over how public policy should balance the risks and rewards of fracking, which is allowed in at least 32 states. Yes, the practice has costs -- to public health as well as to the environment. But it also has benefits -- to local economies, to state coffers and (also) to the environment.
Fracking isn't going away -- nor should it, given that it makes accessible vast reserves of U.S. natural gas, which emits less carbon than coal when burned to generate electricity. And fracking is far less lethal than coal-fired plants, whose emissions are responsible for more than 7,500 deaths each year.
None of this is to say that fracking is without risks. It uses chemicals to extract gas or oil from underground rock formations, for example, and they may be able to seep into nearby drinking or surface water. But such problems can be addressed with stronger safety regulations and better enforcement.
That's what Maryland has done. Last month, the state proposed some of the country's strongest rules on fracking, including requiring zero leakage of methane, a potent greenhouse gas. Critics say the rules will make drilling impossible, but that may underestimate the ingenuity of drillers. In the meantime, safety advocates elsewhere can challenge their own states to match Maryland's approach.
The answer isn't to ban fracking. It's to regulate it more carefully and intelligently. Stronger casing requirements for wells, for example, can prevent wastewater from escaping into the ground, and there must be strict rules about how to dispose of the wastewater that reaches the surface. Companies that don't follow the rules should face meaningful fines.
These principles haven't always been applied in other states that allow fracking, which is why the practice has a mixed reputation. If Cuomo believes that current best practices in other states aren't sufficient to protect public health, he would do more good by issuing rules that are -- and then challenging drillers to meet them. 
To contact the senior editor responsible for Bloomberg View's editorials: David Shipley at davidshipley@bloomberg.net.