Whiz Kid and the $72 Million Question
Does it make sense? That's the first question everyone should ask about anything related to finance.
by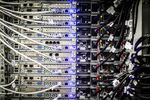 Hindsight is 20-20. This has certainly been the case with that recent New York magazine story about a teenage trading genius who told a reporter that he had amassed a $72 million fortune in the stock market while attending high school.