Pakistan's Unfinished Fight Against Terrorism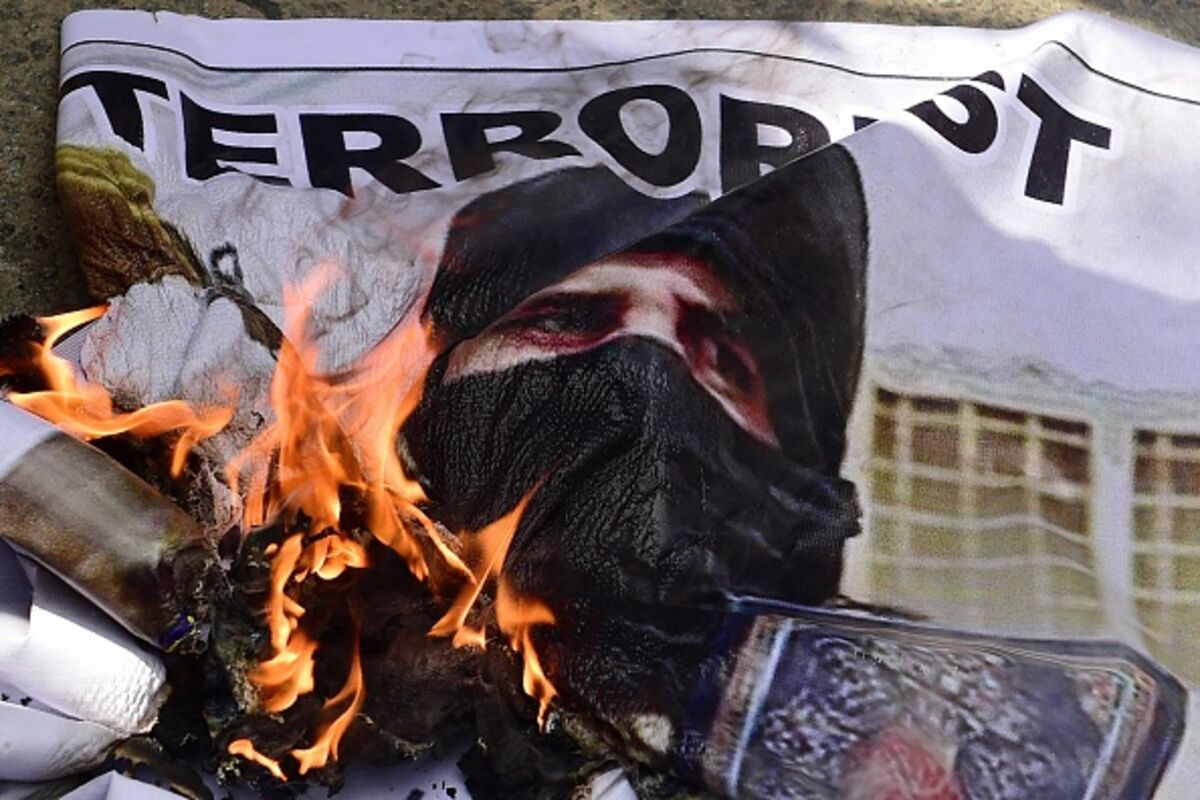 Photographer: Manjunath Kiran/AFP/Getty Images
After the massacre of 132 children Tuesday at a military-run school in Peshawar, no Pakistani should be under any illusions about the nature of the so-called Pakistani Taliban. Leaders across the political spectrum, including some like Imran Khan who have in the past called for negotiations with the militants, have expressed horror at the killings. Focusing solely on that despicable group, however, won't make future generations of Pakistani children safe.
In one terrible sense, Tuesday's attack showed that the army's six-month-old campaign to root out militants from their stronghold in North Waziristan is having an impact. Clearly, there's no option but to press on. Yet it remains debatable whether military action alone can defeat terrorism in Pakistan. Taliban fighters have already spread far beyond the tribal areas to Karachi and other cities, and may even have infiltrated the lower ranks of the military. Past offensives along the lawless border with Afghanistan have resulted in extensive civilian casualties and refugee flows; hundreds of thousands of people have been displaced by the current anti-terrorist operation, dubbed Zarb-e-Azb. Some of them, even after Tuesday's attack, will become recruits to the Taliban cause.
General Raheel Sharif, chief of the Pakistan army, has declared that his troops are going after all militants, "without any exception," but it's still unclear that the military has truly abandoned its longtime distinction between "good Taliban" -- proxy groups, including the Haqqani network and Lashkar-e-Taiba, that direct their fire against targets in Afghanistan and India -- and "bad Taliban" that terrorize Pakistan. Reports over the summer indicated that the Haqqanis had been allowed to relocate across the Afghan border, where they continue to conduct vicious attacks; one last month killed more than 50 civilians at a soccer match. Lashkar's front organization held a huge rally this month in Lahore, where its leader Hafiz Saeed openly called for more recruits to fight the Indians in Kashmir. Other unofficially tolerated sectarian groups have massacred Shiites, Christians and other minorities.
Even as Pakistan's top brass insist they know that jihadis -- not India -- represent the country's biggest threat, they have hardly softened their attitude toward Pakistan's eastern neighbor. The military has brushed back tentative moves by Prime Minister Nawaz Sharif toward a rapprochement with Delhi. The generals still see groups like Lashkar as weapons in any potential conflict on the subcontinent.
Unless Pakistan's military, political and religious leadership seize this "decisive moment," as the prime minister called it, to renounce all distinctions among militants, the cancer will never be fully excised. In the past, even "good" jihadi groups are thought to have shared intelligence, resources and recruits with the Pakistani Taliban. By encouraging instability across the region, they prevent Pakistan from developing a normal economy, attracting long-term investment and providing education and job opportunities for its young people that could blunt the appeal of extremist ideologies.
It is a familiar refrain that bears repeating in the wake of the Peshawar horror: Pakistan needs to eliminate not just the Taliban, but an ideology and an ecosystem that encourages young men to view jihad as a semi-respectable calling. The army and the government alike claim to support this broader cause. This is the moment to prove it.
To contact the senior editor responsible for Bloomberg View's editorials: David Shipley at davidshipley@bloomberg.net.