Obama Ends the Castro Regime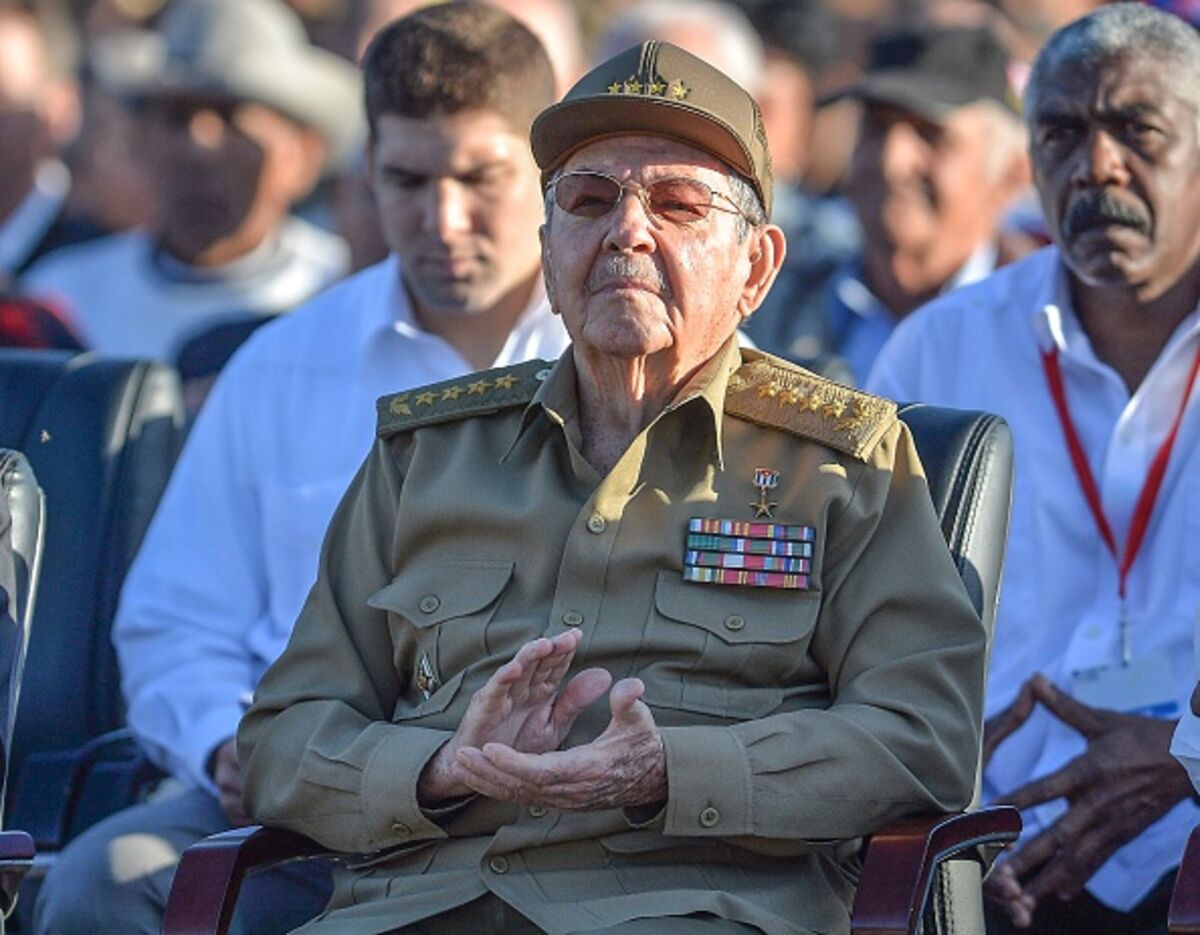 Cuban embargo is a relic of an earlier time.
Photographer: Dean Treml/Red Bull via Getty Images
Just after noon today, President Barack Obama stood behind a lectern in the Cabinet Room of the White House and announced the end of the Castro era. His decision to normalize ties with Cuba, and loosen restrictions on travel and commerce, is a bold and overdue change in course, closing one of the last wounds of the Cold War and promising to open up new relationships and economic opportunities throughout Latin America.
Cuba's release of Alan Gross, a U.S. Agency for International Development contractor jailed for the last five years on trumped-up espionage charges, paved the way for today's announcement, which officials had been working on since the spring. The U.S. also released three imprisoned Cuban intelligence agents for a U.S. spy held in Cuba for more than 20 years.
Cuba is still a repressive one-party dictatorship that supports other abusers and tyrants. In that respect, the embargo the U.S. has kept in place for the last half-century cannot be said to have achieved its purpose. Yet Cuba is also changing: The regime has long been more focused on survival than exporting revolution, and its people have more economic and political freedom now than ever before.
The initiatives the administration has announced will accelerate those changes for the better. They will make it easier for Americans to travel to Cuba, for Cuban-Americans to send more money home to their families, and for Cubans to build homes, start their own farms and businesses, and plug into the Internet (which only 5 percent of the population now does).
The resumption of diplomatic ties will also let the U.S. and Cuba engage directly on everything from better postal service to fighting narcotics and cleaning up oil spills. One glimpse of that future: the joint effort to contain Ebola, a quiet partnership between Cuban doctors and the U.S. military that also helped victims of Haiti's devastating 2010 earthquake.
The opening of embassies will also have beneficial effects diplomatically. It sucks some air out of the most fevered denunciations of the U.S. by fellow Cuban travelers such as Venezuela, makes it easier for the U.S. to partner with countries such as Brazil, and helps transform the doddering Castros from symbols of resistance to minor diplomatic players.
Of course, as long as the U.S. embargo remains in place, the Castros will retain some of their revolutionary cachet, not to mention their grip on Cubans' livelihoods. For that to go away, and for Cuba to leave socialism and its 1950s Chevrolets in the rearview mirror, the U.S. Congress must act: Under the terms of the Helms-Burton Act and other laws, the embargo can't be fully lifted without its concurrence.
Here's just one example of how more capitalism can help: Cuba has about $500 million in foreign direct investment, the single largest chunk in tourism and most of it from Europe. With normalization, Cuba could soon attract as much as $17 billion, and $2 billion from the U.S. That's a lot of healthy disruption. In the narrowest commercial terms, the U.S. also has much to gain. U.S. merchandise exports to Cuba could rise from about $500 million a year to $4.3 billion, and service exports from near zero to $1.6 billion.
Like the Castros and their most die-hard Cuban-American opponents, the embargo on Cuba is a relic that does more harm than good. President Obama has wisely used his executive authority to set the stage for its demise. Now it's Congress's turn to finish the job and end the embargo once and for all.
To contact the senior editor responsible for Bloomberg View's editorials: David Shipley at davidshipley@bloomberg.net.