Why the CIA Won't Be Punished for Torture
The Department of Justice's torture memos have been repudiated but still did their job in protecting CIA interrogators from prosecution.
by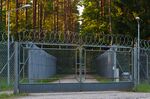 Why won't any U.S. politician, official or contractor ever be prosecuted for torturing people? That big question looms in the background of the just-released CIA report.