Don't Give China the Royal Treatment
The U.K. can't do much about China's decision to bar a parliamentary commission from Hong Kong. But at least, they don't need to reward Beijing with a royal visit.
by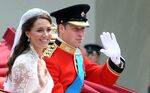 China's leaders have a love-hate relationship with the U.K., the former colonial ruler of Hong Kong. Both elements were on vivid display last June, when Chinese Premier Li Keqiang reportedly threatened to cancel a trade mission to the U.K. if he wasn't granted a public meeting with Queen Elizabeth. The Queen, who normally meets only with heads of state, relented and gave Li the royal photo-op (and public acknowledgment of ascendant Chinese power) he so badly wanted.
There's no love lost between the two nations now, after China banned members of a British parliamentary delegation from visiting Hong Kong to investigate how the city has fared under Chinese rule. The group of legislators from Parliament's Foreign Affairs Committee originally announced plans to visit back in July, well before thousands of pro-democracy protesters paralyzed parts of Hong Kong's central business district to demand a more open election for the city's next chief executive in 2017. Now, with hundreds of demonstrators still on the streets, China fears an official visit would be taken as support for the protests, which it has deemed illegal.
Downing Street has gotten involved, with a spokesman criticizing the Chinese decision as "mistaken" and "counter-productive." On Tuesday, the House of Commons plans to hold an "emergency debate" on the brouhaha, although the delegation has for the moment called off its trip.
Parliamentarians are right to be concerned. This is hardly unusual behavior on China's part. For years, journalists and academics have found their access to the country at least partly determined on the basis of what they write or say. What's different now is that Beijing feels that it has the clout to bully foreign governments in the same manner. British legislators would be wise to formulate a response that conveys the serious damage that China's undiplomatic behavior is doing to its image abroad.
Some in the U.K. may naturally seek reciprocal limits on Chinese officials or citizens. This is precisely the wrong tack, however, especially as the number of Chinese who want to visit the U.K. and other Western countries is rising rapidly. To be sure, there's little evidence to suggest that diplomatic and people-to-people exchanges have opened up China to constructive dialogue, much less criticism. But even if not, the message that the U.K. sends by leaving its doors open is important. Namely, a truly confident power isn't afraid to host its critics.
That doesn't mean that the U.K. has no options. As much as China likes to assert its power on the world stage, it also covets international acclaim and approbation -- perhaps more so than any other major power in the world today. Its government spends billions on events such as the Olympics and even the recent Asia-Pacific Economic Cooperation summit in Beijing precisely because they validate China's vision of itself at the center of an evolving world order. 
And as Li demonstrated back in June, Chinese leaders aren't immune to a little royal stardust either. British leaders might want to consider payback. Last Thursday, a day before Beijing warned the British legislators not to get on a plane for Hong Kong, Buckingham Palace announced that Prince William planned to visit China in February. It would be the first royal visit in three decades -- a large enough coup for its loss to sting. As such, Buckingham Palace should promptly cancel the trip, subject to Chinese assurances that U.K. legislators are welcome in Hong Kong and China.
That probably won't change minds in Beijing. But for royal-loving Li and his colleagues, the message will be embarrassingly clear: Global respectability, not brute power, is what should earn you tea with the Queen.
This column does not necessarily reflect the opinion of Bloomberg View's editorial board or Bloomberg LP, its owners and investors.