Detroit Can't Blow Its Second Chance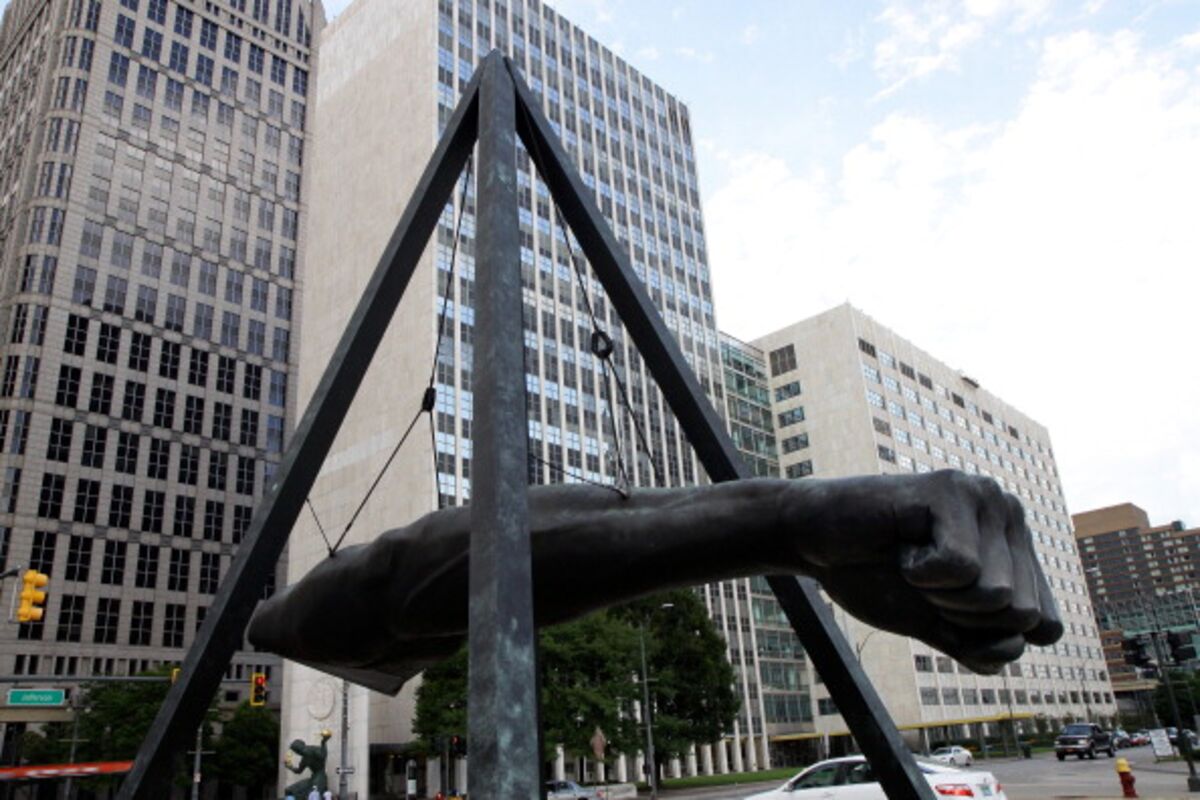 Photographer: Raymond Boyd/Michael Ochs Archives/Getty Images
Take a walk in downtown Detroit these days and you won't sense an imminent apocalypse. Signs of life abound: stylish new apartment buildings, vibrant sports stadiums, a pleasing diversity of craft beer at busy pubs. Startups are starting up, older businesses are returning, and a small flowering of artist enclaves is brightening the urban grid.
That picture, alas, is a little deceiving. As Detroit exits from the largest municipal bankruptcy in U.S. history, it faces colossal challenges. Nonetheless, there are reasons for optimism -- especially if the city takes this opportunity to face up to some long-smoldering problems.
The most pertinent is budgetary. Detroit has a chronic chicken-and-egg problem: It needs to lure more middle-class residents to expand its tax base and stabilize its finances, yet doing so will require spending a lot of money.
In the next few years, that shouldn't be a problem. The city has about $1.7 billion to invest as part of its bankruptcy agreement, which it plans to spend eliminating blight, bolstering its police and fire departments, and updating its medieval computer systems. The state will also temporarily oversee its budget and can issue bonds on its behalf. 
The longer term, though, looks more perilous. Despite pension reforms put in place over the summer, Detroit's existing liabilities will persist for decades. Poor schools, rampant crime and shoddy services won't improve overnight. And with a population that's shrinking, aging and undereducated, luring new businesses will be a huge challenge.
So some more ambitious efforts are in order.
First, with its population down to roughly half its postwar peak, the city needs to condense. Its 80,000 blighted buildings are just the start. Residents need incentives -- such as property swaps -- to move out of moribund areas so the city can increase density, concentrate services and focus new investment. That's a politically explosive challenge, but one that Detroit's new mayor, Mike Duggan, shouldn't shy away from.
He should also do his best to streamline the city's bureaucracy and clean up its political culture, which has long been defined by corruption, incompetence and waste on a Soviet scale. (Memorably, the city water department has employed a farrier for decades, with no horses left to shod.)
And that's the easy part. The bigger challenge will be to diversify Detroit's economy and attract new jobs. Welcoming more immigrants -- by helping them find housing, for example -- could boost entrepreneurship and growth. So would expanding mass transit, especially a long-proposed rapid-bus system. A renewed effort to create more health-care jobs also makes sense, given the city's renowned research hospital and first-rate medical school at Wayne State University.
Despite its challenges, Detroit is pulsing with ambition these days. Dan Gilbert, the billionaire founder of Quicken Loans, has bought up dozens of downtown buildings that he hopes to turn into a Midwestern Silicon Valley. Residential real estate is booming in some areas. And a bridge to Canada, a streetcar line and a 45-block entertainment district are all in the works.
Some residents complain that such projects are likely to benefit wealthier areas downtown while leaving other neighborhoods behind. Yet when Detroit began its long civic ascent early last century, development took the very same path: Glitzy skyscrapers popped up downtown, apartments and businesses rose northward along Woodward Avenue, and prosperity flowed outward to the east and west. This time, the process will probably be long, ugly and filled with disappointments. It also just might work.
To contact the senior editor responsible for Bloomberg View's editorials: David Shipley at davidshipley@bloomberg.net.