Japan Should Be More German
Everyone's worried about Europe looking like Japan. In fact, Japan should be aiming to look more like Germany.
by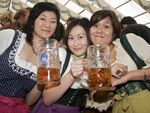 Plenty of economists are warning that Europe could soon look like stagnant Japan. In fact, Japan could stand to look a little more European -- or, to be more precise, more German.