Ferguson Needs Eric Holder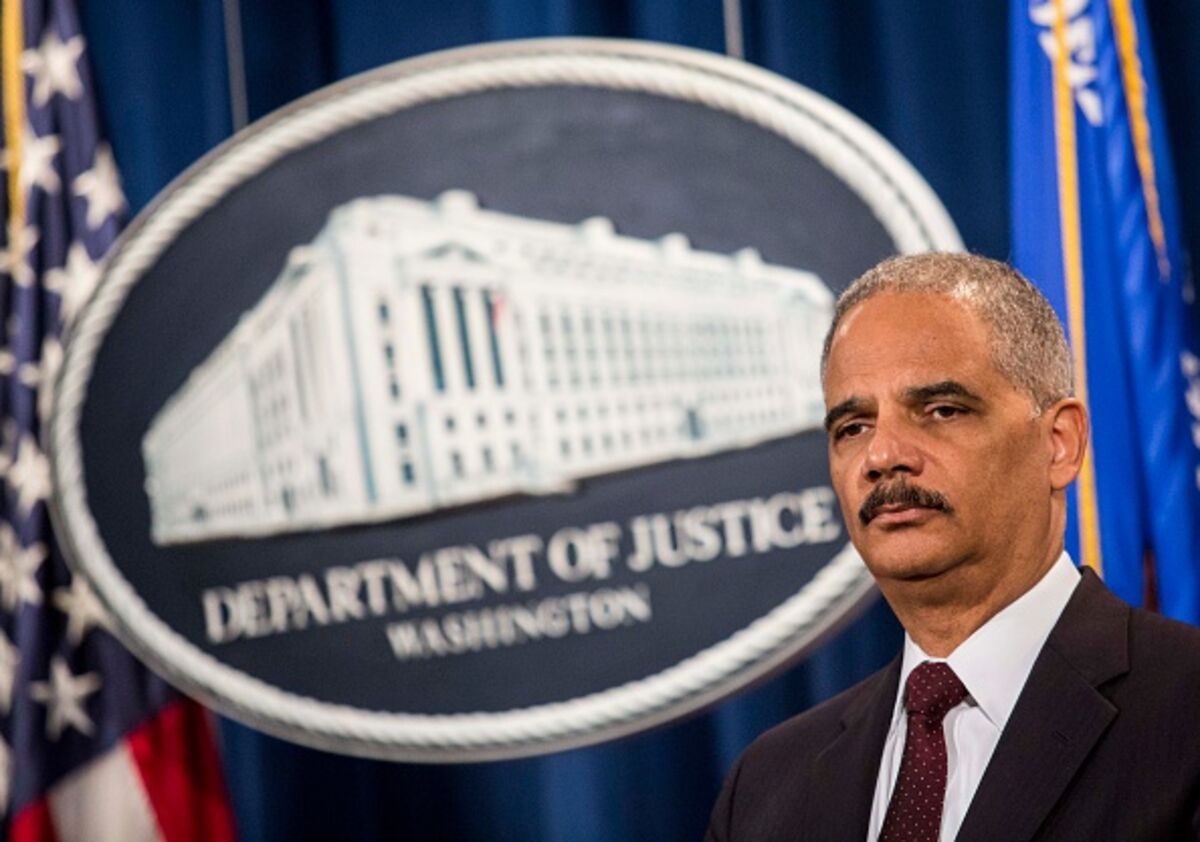 There's still one more thing to do.
Photographer: Drew Angerer/Getty Images
Last week President Barack Obama issued a statement mourning the death of John Doar, a former Justice Department lawyer who risked his life standing between protesters and police in Mississippi in the 1960s. The context and issues today in Ferguson, Missouri, are different, but there remains a role for the federal government to play.
There is good reason to worry about what will happen in Ferguson after a grand jury decides whether to indict police officer Darren Wilson in the August shooting death of 18-year-old Michael Brown. Governor Jay Nixon has failed to acknowledge the terrible mistakes police made managing the protests that followed the shooting, or give any clear indication they will not be repeated. Ferguson's mayor and police chief, meanwhile, lost the public's confidence in August and have failed to regain it. The grand jury's decision, expected any day now, is bound to spawn more demonstrations.
No local or state leader has the credibility necessary to offer demonstrators what they want most: confidence that change is coming and justice is possible. That will require someone trusted by African-American residents, untarnished by the bungled official response in August and empowered to impose change from the outside.
Other than the president, there may be only one person who fits that bill: Attorney General Eric Holder. After the shooting, Holder visited Ferguson and spoke about distrust of the police from personal experience. Then as now, his presence can help convey to demonstrators that their voices will be heard.
More practically, Holder can also assure local residents that the federal investigations into the August incident and the Ferguson Police Department are proceeding with all deliberate speed. Especially if the grand jury does not return an indictment, these investigations will loom large.
Justice Department investigations of police practices for civil-rights violations often result in a lawsuit. That, in turn, usually leads to negotiations between federal and local authorities on a consent decree setting forth changes, which are overseen by a court-appointed monitor.
If a lawsuit is in the works, Holder could help matters by saying so without waiting for the papers to be filed. He could also announce that he is ready to immediately begin consent-decree negotiations with Ferguson officials. He has already called for "wholesale change" in the police department.
To their credit, officials at the Department of Justice have been working closely with area police officials, pushing them to adopt tactics that avoid provoking peaceful crowds with unnecessary displays of force. That guidance is critical, but it's not clear that the local authorities will heed it.
Holder will be stepping down in the new year, so this may be one of his last public tasks. It may also be one of his most important. By filling the leadership void that could prove dangerous for protesters, police officers and the public, he can help fulfill the Justice Department's historic role in protecting civil rights while also preventing civil unrest -- and honor the legacy of John Doar.
To contact the senior editor responsible for Bloomberg View's editorials: David Shipley at davidshipley@bloomberg.net.