view
Putin's Big Mistake
If Russian troops attack Mariupol, a city of 500,000 in eastern Ukraine, it could alienate Ukraine from Russia in irreversible ways.
by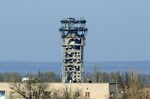 Is Russian President Vladimir Putin losing Ukraine by stoking a war to keep it?
As a new military campaign appears to be getting under way in eastern Ukraine, that's an important question. To answer it, Putin could do worse than to stop by for tea at the Makarov household in Mariupol, the region's main port and industrial center -- now threatened with attack.
Alexander Makarov is an ethnic Russian, proud that he can trace his family's roots to 16th century Russian chronicles. At the start of the crisis in Ukraine, he, like many people in this city, was hostile to the revolution in Kiev. He argued repeatedly about it with his daughter, Katerina, with whom he shares an apartment. He hung a Russian flag on his bedroom wall and she put a Ukrainian one on hers. (Katrina's confused seven-year old daughter asked what kind should go on her wall.)
It used to irritate Makarov, a 62-year-old radio engineer, that whenever he needed to write officially to his boss in Donetsk -- also a native Russian speaker -- he had to do so in Ukrainian. And even though 80 percent of the team he worked with at Mariupol Airport's control tower were Russian speakers, all technical documents, including those with safety implications, had to be written in Ukrainian, too.
It angered Makarov still more when the so-called Maidan protesters in Kiev seemed willing to risk Ukraine's ties with Russia over a trade deal with the European Union. Most of his friends and family live across the Russian border, just 30 miles away. He even accepted Russia's decision to take Crimea, because "it was never truly Ukrainian."
But Makarov's view changed when Putin started sending troops into eastern Ukraine. The death toll quickly doubled and today stands above 4,000. In August, Russian units crossed the border to march on Mariupol, stopping only when Putin and Ukrainian President Petro Poroshenko signed a cease-fire agreement. The city staged its first pro-Ukraine rallies. Most of Makarov's team at work changed their minds too, he says.
Makarov trusts Ukrainian TV news reports no more than Russia's, but he can see that Mariupol faces no risk of being ethnically cleansed by fascists, as Putin claimed this week. What's threatening are the Russian-provided artillery and tanks that last summer shredded the air-traffic control tower at Donetsk's new airport. Just a year ago Makarov proudly helped install state-of-the-art equipment in that tower, part of a multi-million-dollar effort to bring Ukraine's air-traffic system into the 21st century.
The leader of the pro-Russia separatists in Donetsk recently marked Mariupol as one of his top targets in a promised new offensive. Sightings of Russian armor and troops rolling into the Donbass area have given credence to that threat. Mariupol is not just the region's main port and industrial center, it also sits in the middle of a potential land corridor connecting Russia with Crimea.
Yet levelling this city of 500,000 would alienate Ukraine from Russia in ways that even spectacular corruption and economic failure on the part of future Ukrainian governments couldn't reverse. So I asked Makarov if he thought Putin had made a strategic mistake by fuelling the war in Ukraine.
"A mistake is when you forget to put on the tea," he said caustically. "He has done what should never have been done."
To contact the author on this story:
Marc Champion at mchampion7@bloomberg.net
To contact the editor on this story:
Mary Duenwald at mduenwald@bloomberg.net
Before it's here, it's on the Bloomberg Terminal.
LEARN MORE