Keeping the Calm in Ferguson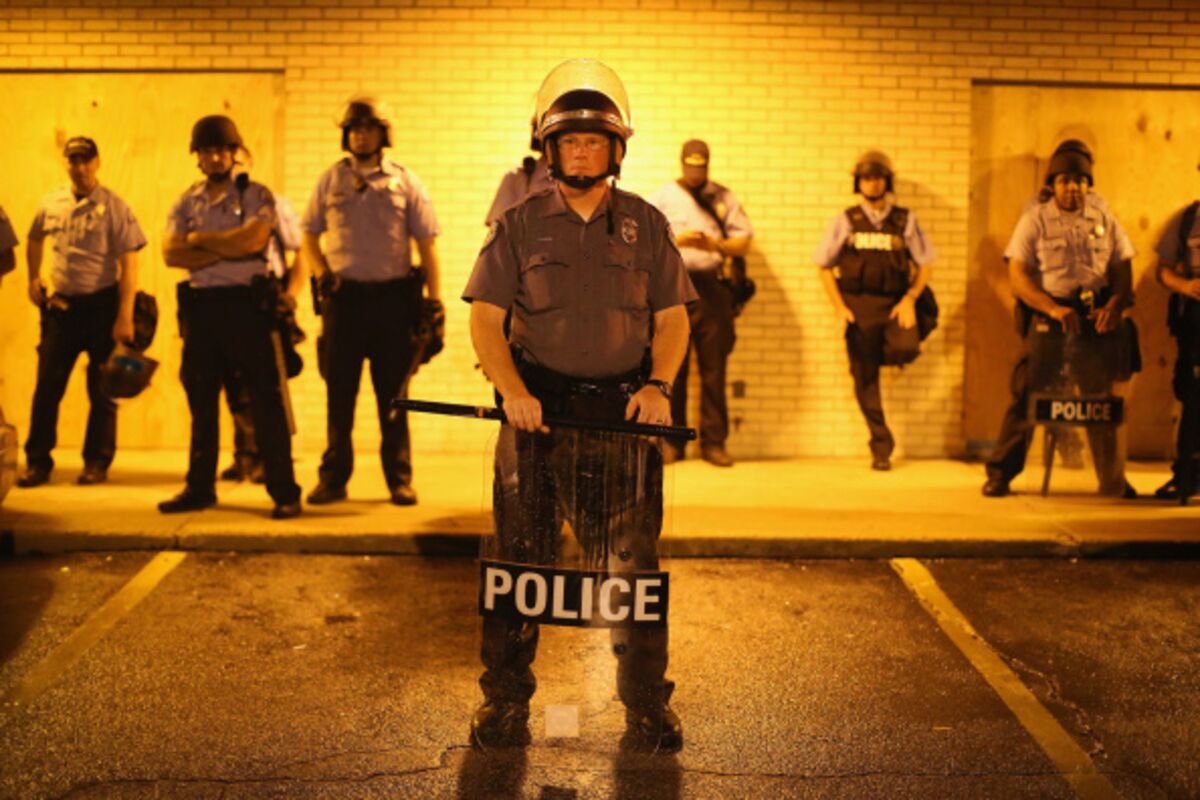 Protect and serve, better.
Photographer: Scott Olson/Getty Images
Any day now, the grand jury meeting in St. Louis County is scheduled to finish its investigation into the shooting death of 18-year-old Michael Brown last August in Ferguson, Missouri. Its decision -- whether to indict police officer Darren Wilson, and for what -- is almost certain to lead to public demonstrations. Which raises the question: Will the response from state and local law enforcement be any better now than it was three months ago?
Missouri Governor Jay Nixon, along with police officials from various levels of government, held a news conference last week to address this question. It was not reassuring.
In August, the militarized response of the county police escalated tensions and helped spark violence by protesters. Police officers in army fatigues riding in Humvees and pointing automatic weapons at peaceful protesters roiled the community and outraged the nation. It was often not clear which police agency was in charge.
To prevent all this from happening again, the governor announced that officers from the St. Louis County and city police, along with the Missouri Highway Patrol, will operate as a "unified command." Incredibly, however, the governor indicated that the local Ferguson police will not be part of that command, and he gave no indication of how the Ferguson police would be deployed.
Clear lines of authority will be essential to managing any demonstrations, especially if they become tense, in which case clear lines of communication with protesters will also be necessary. In August, had the police deployed officers skilled in community affairs rather than heavy artillery, the situation would have been less combustible. Since then, about 1,000 officers have received a total of 5,000 hours of training -- about five hours each.
Nixon and police officials also spoke about their extensive efforts to develop community ties after August's protests, yet no community leaders were invited to speak. The governor stood with a half-dozen police officials and talked about using "the full power of the law to keep peace," how police officers from across the state will be brought to the area, and how the National Guard will be at the ready. Nixon would have done better to stand with a mix of community and police leaders to talk about how communications between the two groups have improved since August. The public needs to hear the voices of community leaders, not just those of police commanders.
The governor also failed to acknowledge that police made serious mistakes three months ago -- and that they have learned from those mistakes. If Nixon wants people to believe that things will be different this time, that must be part of his central message. He still has time to deliver it.
To contact the senior editor responsible for Bloomberg View's editorials: David Shipley at davidshipley@bloomberg.net.