Friday Baseball Blogging: The Value of Offseason Money
Money doesn't matter in the offseason; teams are so wealthy that there's almost no effect of a bad contract on future spending.
by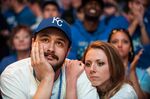 I finally subscribed to Joe Sheehan's excellent newsletter and I highly recommend it. Joe is one of my very favorite baseball analysts, along with fellow former Baseball Prospectus alum Christina Kahrl (disclosure: I've written a few pieces for Baseball Prospectus and Sheehan edited at least one of them). Sheehan and Kahrl are always up-to-date on the latest sabermetric findings, and both of them have always taken a whole-team approach to baseball analysis.