view
Europe's Banking Addicts
European companies are addicted to their banks for funding, which is hobbling efforts to revive growth. Treasurers need to be bolder in how they finance their businesses.
by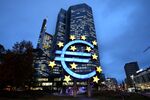 European companies are overly reliant on banks to meet their funding needs, hobbling efforts to resuscitate the economy as banks shrink their lending activities. A recent shift to alternative sources of capital, including the stock and bond markets, is welcome but too slow. Europe needs a revolution, not an evolution.
The European Central Bank has identified the failure of corporations to echo their U.S. peers by tapping the stock market and issuing commercial paper, rather than borrowing from banks, as an obstacle to economic recovery. That's why the ECB is focused on pumping more cash into the banks by buying asset-backed bonds and making long-term loans, in the hope the money will eventually flow into the economy.
A better solution would be for corporate treasurers to be bolder in how they fund their companies, especially in bypassing the banks and borrowing directly from willing investors. 
Europe's companies have long followed a business model in which large, powerful banks play the dominant role in finance and governance. A close relationship between executive and banker is an obvious boon when the time comes to apply for a new loan. Yet it can also be a disadvantage.
Conflicts of interest result when banks are both creditor (they generally want managers to reduce risk so they will be able to repay bank loans) and shareholder (they generally want managers to take on risk to drive up investment returns and share prices).
What's more, the cost of capital can be high when banks have a lock on the corporate-finance market; start-ups often can't get access to capital at all. And since transparency and disclosure are almost nonexistent, self-dealing and abuse can result.  
A YouGov survey of 218 medium and large European companies, commissioned and published by the law firm Allen & Overy, shows that 43 percent of corporate funding comes from banks, little changed from 44 percent five years ago. New bank lending, however, has shrunk by more than 40 percent since 2008, the Allen & Overy report says, with further declines expected even as the pace of corporate loans grows:
 The value of loans in Europe this year will exceed that of 2008, while new lending from banks themselves is down by 42 percent over the same period.  
This means other lenders -- mostly asset managers -- are filling the void left by the banks. Pension funds, insurance companies, charitable trusts, even some hedge funds seeking to diversify their assets are finding ways to lend directly to companies. Alternative finance provides 41 percent of corporate needs, with capital markets, including share sales and bonds, delivering just 16 percent.
The survey showed 31 percent of respondents expect bank lending to decrease in the next five years with 47 percent anticipating greater reliance on alternative finance sources and 24 percent seeing more use of capital markets: 

Companies, though, still want the banks to hold their hands. Only 33 percent said they'd favor having direct access to investors, with 53 percent preferring banks to act as intermediaries and the rest registered as don't knows.
That's a shame. I often bump into financiers who are convinced that technology will make it possible to create an electronic marketplace for medium-term corporate funding. Companies needing capital could meet and interact with providers in a frictionless environment with standard, pre-agreed documentation. Fees would all but disappear. Apart from some limited success in the very short-term commercial paper market, it hasn't come to pass.
With new capital-adequacy rules and shrinking balance sheets set to constrain bank lending for the foreseeable future, Europe's corporate treasurers need to wean themselves off bank loans and get more creative with their funding. 
To contact the author on this story:
Mark Gilbert at magilbert@bloomberg.net
To contact the editor on this story:
Paula Dwyer at pdwyer11@bloomberg.net
Before it's here, it's on the Bloomberg Terminal.
LEARN MORE