Eaton Vance Invented a New Flavor of Mutual Fund
Take the active management and portfolio secrecy of a mutual fund, add the tax and trading efficiency of an ETF, and throw in some mystery, and you have a NextShare.
by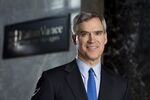 Yesterday Eaton Vance got approval for a new thing that it calls an "exchange-traded managed fund," or "ETMF," or "NextShares." It is pretty neat, and since we talked about failed non-transparent exchange-traded funds a couple weeks ago, I figured we could talk about this sort of non-transparent-ETF-like thing now.
Here's the Securities and Exchange Commission order giving preliminary approval to Eaton Vance's ETMFs. It is sort of complicated, but don't worry about that, the ETMF itself is conceptually very simple. It is just a regular old mutual fund. It is actively managed, somewhat secretive about day-to-day changes in its holdings, and lets you buy or sell shares at the end of the day at net asset value, based on the closing prices of its holdings that day. All like a regular mutual fund.

The innovation, though, is that you don't buy or sell those shares from (or to) the fund itself. Instead, you deal with market makers on a stock exchange. If I want to buy 100 shares, and you want to sell 100 shares, you will sell to the market maker at the net asset value (less a spread), and I will buy from the market maker at the NAV (plus a spread), and the market maker will be flat (and make the spread 1 ), and none of us will ever interact with the fund at all.
On the other hand, if I want to buy 100 shares, and no one wants to sell any shares, then the market maker will go ahead and get 100 shares from the fund and give them to me. But this too it will do in an interesting way. Instead of delivering my cash to the fund, the market maker will use my cash to buy a basket of assets, and then deliver the assets to the fund in exchange for shares. Like an ETF.
Adding one layer of intermediation does not sound like an obviously great idea? But has a neat effect: It reduces the amount of trading that the ETMF does, versus a regular mutual fund. In a regular mutual fund, when I want to buy shares, I give the fund cash, and it gives me shares, and then it invests my cash in whatever it's investing in. When I want to sell shares, it has to sell assets to raise the cash to give to me. 2 And either way, it has to have people and programs and systems to deal with me.
The ETMF just deals with the market makers. It never needs to remember my name or set up an account for me. And when I buy shares, the market maker will do the work of converting my cash into fund assets, and just deliver those assets to the fund.
Why is this good? Well, for one thing, it saves on taxes. If you do your creations and redemptions in-kind, you have fewer tax realization events, so you can defer taxes for shareholders. 3 The general rule is that ETFs are more tax-efficient than mutual funds, and on this point, ETMFs look like ETFs, not mutual funds.
More broadly, the ETMF allocates trading costs to those who cause trading. A regular mutual fund has trading costs: When money is coming in, it has commissions and slippage on buying shares; when money is going out, it has commissions and slippage (and taxes) on selling. Those costs are distributed among fund shareholders. With the ETMF, on the other hand, those costs are borne by the market makers, who then pass them on to the buyers and sellers. The costs probably end up being about the same, but they're allocated differently. If you buy shares when everyone's buying, or sell shares when everyone's selling, then you will have to (pay a market maker to) take the risk and pay the friction costs to buy or sell fund assets in periods of high demand. But the fund itself has no trading costs: If you just buy and hold, you don't have to pay the trading costs of other people who are trading more often. 4
There are some mechanics behind this that strike me as a bit goofy, but I will just trust that Eaton Vance has gotten them right. One weird mechanical thing is: The basket that the market maker buys to give to the fund is not necessarily the same as the basket of assets that the fund holds. (This is because it's an actively managed fund and so wants to keep its portfolio somewhat secret. 5 ) The fund discloses the creation/redemption basket every morning, and then the market maker creates that basket and trues up with the fund in cash if the basket NAV and fund NAV diverge at the end of the day.
The other goofy thing is that, while the ETMF really only trades at 4 o'clock -- that's when you actually buy or sell or create or redeem or whatever -- it sort of "trades" throughout the day, on an exchange, not at a price, but at a premium to NAV. So at 10 a.m. you can agree to buy at, say, 10 cents over NAV, but you don't know what NAV is until 4 p.m., when you actually buy at that price. I don't know why you'd actually do that; like, just wait until 3:59. 6 I feel like being a market maker in an ETMF would be very boring for most of the day, and then very annoying for the last 10 minutes.
When we talked about non-transparent ETFs a few weeks ago, I said that an ETF is simultaneously:

a derivative, 7 a contract based on the value of a basket of underlying stocks; and

a cool way to invest in stocks and bonds.
The ETMF is not a derivative even a little bit: The market maker can't keep the price of the ETMF correct by arbitraging the ETMF against its components. 8 It doesn't even know what the components are. The price is set once a day, by the fund trading with market makers based on NAV. Unlike an ETF, the ETMF is not an intraday price signal. 9 But it is a cool way to invest in stocks. It's just a mutual fund with some goofy mechanics that give it some of the benefits of an ETF.
How should you feel about this? Eaton Vance investors are pleased. 10 I like it too, as a small real-world story of financial innovation. It seems to me that there are about three kinds of financial innovation:
Allocating risks more finely to those who want to bear them.
Getting around annoying rules that you don't think make sense for your situation.

Avoiding taxes. 11
And this has all three! 12 The stuff about externalizing trading costs is about allocating the risks of trading to those who want to trade, and away from those who want to just buy and hold. The SEC order itself is, you know, you don't ask for SEC exemptive relief unless you want an exemption from some SEC rules. 13 And the taxes ... look, lots of people think it's a little silly that mutual fund investors have to pay capital gains taxes on the mutual fund's trading, even if they don't have any capital gains themselves; on the tax-dodge scale from zero to Luxembourg this ranks pretty low. But that doesn't mean that it's not about taxes: The EMTF is in part just a way to have a regular actively managed mutual fund, but with the lower taxes of an ETF. It adds complexity, slices risk more finely and saves on taxes. What more could you want?
To contact the author on this story:
Matthew S Levine at mlevine51@bloomberg.net
To contact the editors on this story:
Zara Kessler at zkessler@bloomberg.net
Zara Kessler at zkessler@bloomberg.net
Before it's here, it's on the Bloomberg Terminal.
LEARN MORE