Is the GOP Good for Japan?
Japanese conservatives may welcome the GOP takeover of Congress. But they should be careful what they wish for. 
by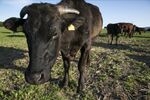 Perhaps no one in Asia is happier than Shinzo Abe and his ruling Liberal Democratic Party to see Republicans take over control of the U.S. Congress.