Ritholtz's Reads: Solar Panels and Sitcoms

Barry Ritholtz is a Bloomberg View columnist. He founded Ritholtz Wealth Management and was chief executive and director of equity research at FusionIQ, a quantitative research firm. He blogs at the Big Picture and is the author of "Bailout Nation: How Greed and Easy Money Corrupted Wall Street and Shook the World Economy."
Read More.
Japan is sending us a treat -- or is it a trick? It's Halloween and here are my morning reads:
The U.S. Recovery Is Frustrating -- but It's the Envy of the Advanced World (Wonkblog) see also U.S. Economy Up 3.5% in 3rd Quarter, Capping Best 6 Months in Over a Decade (Bloomberg)

How This Investment Firm Hopes to Revolutionize Litigation in America (Mimesis Law)

Value Trap Underneath Gold Miner Fund GDX (ETF) see also Charts Suggest Gold Will Keep on Falling (Barron's)

Solar Flair: How Do You Make Ray-Soaking Roof Panels a Hot Investment? By Making Them a Boring One (Slate)

How Long Can The Shale Revolution Last? (Oil Price)

Eight Topical Questions for Central Bankers and Others (Polemics-pains)

He's Definitely a Liberal -- Just Check Out His Brain Scan: New research finds political ideology can be easily determined by examining how one's brain reacts to disgusting images. (Pacific Standard)

Notes on the Death of the American Network Sitcom (Grantland)

Jimmy Page: 'Led Zeppelin Was an Affair of the Heart' (Rolling Stone)

What are you going to be dressed up as?
Fed Closes Chapter on Easy Money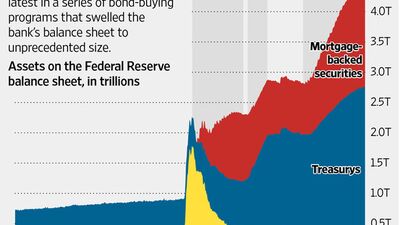 This column does not necessarily reflect the opinion of Bloomberg View's editorial board or Bloomberg LP, its owners and investors.
To contact the author on this story:
Barry L Ritholtz at britholtz3@bloomberg.net