Ballmer Got a Tax Break. So Do Lots of People.
An FT investigation highlights a flaw in the tax code, but not a special billionaire-sports-owner giveaway.
by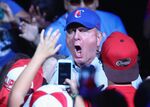 Earlier this week, the Financial Times reported that new Los Angeles Clippers owner Steve Ballmer could stand to recoup around $1 billion in tax deductions from his purchase of the team.